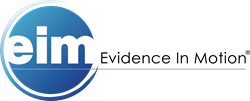 ...the combination of evidence-based interventions and the framing of the experience in a positive manner by the therapist can radically change patient encounters...
Louisville, KY (PRWEB) October 23, 2013
An article and follow up responses written by Louisville physical therapist Dr. Laurence N. Benz, PT, DPT, MBA, MAAP and Ft. Collins, CO physical therapist Timothy W. Flynn, PT, PhD, for the July 2013 Journal of Orthopaedic & Sports Physical Therapy (JOSPT) explores how placebo and nocebo phenomena can affect the relationship between physical therapist and patient to the point that patient outcomes may be considerably influenced.
The article, titled "Placebo, Nocebo, and Expectations: Leveraging Positive Outcomes", cites previous research over the last decade that has allowed the traditional understanding of placebo ("I shall please", in Latin) and nocebo ("I shall harm", in Latin) effects as a psychological response to shift to that of a real, psychobiological response. Studies show that positive expectations are foretelling of favorable treatment outcomes and low expectations foretell undesirable outcomes, but practitioner behavior carries heavy weight in both scenarios.
The knowledge that these phenomena strongly affect the relationship between patient expectations and outcomes has obvious and powerful consequences within the physical therapy profession. Benz and Flynn argue that the combination of evidence-based interventions and the framing of the experience in a positive manner by the therapist can radically change patient encounters. Thus, physical therapists who embrace the addition of the placebo to their proverbial "tool kits" have great potential to maximize results.
Benz and Flynn write, "The power of the mind to react positively to a genuinely weak (think sham) but perceptually agreeable intervention is far more compelling than the physical therapist's ability to force a positive reaction to a powerful (think the best intervention you know via a randomized controlled trial) but perceptually disagreeable (from the patient's perspective) intervention."
The JOSPT article has real world implications for Drs. Benz and Flynn, who have integrated these findings along with published research from Dr. Benz's recent Master's thesis from University of Pennsylvania into a training program entitled Called to Care. Developed by PT Development and Evidence In Motion, the program focuses on evidence-based non-clinical factors including the use of relevant positive psychology interventions including the placebo effect, that impact successful clinical outcomes. Called to Care is designed to give therapists tools to focus on personalized patient care and bring empathy, kindness, and compassion back to healthcare, thus energizing both the medical professional and the patient. The program uses the validated Consultation and Relational Empathy (CARE) Measure to monitor program results.
Interview Requests: Dr. Larry Benz and Dr. Tim Flynn are available for on-air and taped interviews to share more information about the programs and the results. Both Dr. Benz and Dr. Flynn have on-camera experience and can speak on a number of physical therapy issues, PT's involvement in the health care system, sports medicine, and improving patient care. Inquiries can be directed to Brooke McVeigh.
For additional information about the Called to Care training program, visit http://www.evidenceinmotion.com/educational-offerings/course/called-to-care/. The full article by Dr. Larry Benz, PT, DPT, MBA, and Dr. Timothy Flynn, PT, PhD, can be found online at http://www.jospt.org/doi/abs/10.2519/jospt.2013.0105#.UkMWNmRgYSg.
About Evidence In Motion:
Evidence in Motion (EIM) is an education and consultation company whose sole reason of existence is to elevate the physical therapy profession and the role of physical therapists in healthcare delivery. A strong dedication to fostering the creation and assimilation of an evidence-based practice culture within the physical therapy profession is a cornerstone of Evidence In Motion's mission. They have put in place evidence-based practice treatment pathways in many facilities and aims to promote the global sharing of information and ideas, thus advancing evidence-based physical therapy practice, research and education around the world. Evidence In Motion offers Continuing Education, Residencies, a Fellowship Program, a Musculoskeletal Postprofessional DPT, and an Executive Program in Private Practice Management with optional Transition DPT. For more information, please visit EvidenceInMotion.com. You can also find Evidence In Motion on Facebook and Twitter.