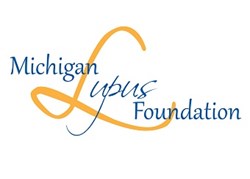 (PRWEB) October 24, 2013
Event details:
Saturday, November 9th
2:00 pm - 8:00 pm
MotorCity Casino Hotel - Detroit, MI
Cost: $50
Join the Michigan Lupus Foundation at their office in Southfield between 1:30 pm and 1:50 pm for registration check-in and a reception with wine and appetizers. They will board the bus at 1:50 pm (wine & appetizers allowed on the bus) and depart promptly at 2:00 pm.
MotorCity Casino Hotel is distributing $25 worth of playing monies to each participant.
There will be two raffles on the way to and from the Casino with the opportunity to win amazing prizes.
There are many activities and places to visit while at MotorCity Casino Hotel including: Smoke Free Gaming on the 2nd Floor, Chromatics Lounge with live entertainment, Radio Bar, D. Tour Spa and 6 different dining experiences. After all, you can't work, play, dance or party on an empty stomach. (All lounges are free of charge)
This is a "don't miss it" event. Space is limited.
Register Today!
Visit milupus.org or call 800-705-6677 for more information
Contact: Brittney Berry
Email: brittney(at)milupus(dot)org
Released by:
Michigan Lupus Foundation
29433 Southfield Road
Suite 210
Southfield, MI 48076
**NOTE: All dining and extra experiences are not paid by the Michigan Lupus Foundation.