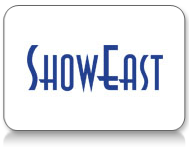 Christie is the perfect choice for all their cinema needs, including projection and audio solutions, lobby displays and professional services.
Hollywood, FL (PRWEB) October 24, 2013
Christie® today announced its ShowEast presence, reinforcing its position as the industry-leading, one-stop shop for all manner of exhibitors – art houses, multiplexes, drive-in and custom cinemas. All these exhibitors across the world turn to Christie when sourcing impressive technologies and unparalleled support and services with which to immerse their audiences in a premium cinema experience.
"Christie is the perfect choice for all their cinema needs, including projection and audio solutions, lobby displays and professional services," said Craig Sholder, vice president of Entertainment Solutions, Christie. "Specific to ShowEast, of which we are a sponsor, exhibitors who were not able to take in our laser projection demos in Burbank, Beijing or Amsterdam over the past 12 months are in for a visual extravaganza, as we've brought one of our laser prototypes to ShowEast. As well, we will delight their auditory senses with the combination of Dolby® Atmos™ and Christie® Vive Audio™ systems."
Specifically, on Wednesday October 23 at 9.30 a.m. in the AMC 19 auditorium, the Christie and Dolby 4K laser projection and audio technology demonstration will set new standards for image and sound presentation. Christie's prototype 4K laser projector will be fronted by a RealD XL Cinema System and accompanied by Christie Vive Audio speakers and amplifiers configured for Dolby Atmos – a new audio solution that revolutionizes the experience of sound in entertainment – to deliver a premium cinema experience.
Christie leads the industry in the development of cinema laser projectors, having announced in August the supply and installation of the world's first commercial digital laser projection solution for the Seattle Cinerama Theatre, and that is was the first to receive a US FDA approval of variance allowing the sale of laser projectors for use in a cinema. Exhibitors will finally have the capability to show movies in 3D projected at 14 foot-lamberts, the standard brightness level for 2D presentations, but virtually impossible to achieve with a single projector for 3D on all but the smallest screens.
In the AMC 17 auditorium, Christie has installed two Christie Solaria CP4230 4K projectors in a Christie® Duo™ configuration, fronted by the RealD XL-DP Cinema System and connected to a Dolby Atmos system. Again, this configuration allows movies in 3D to be projected at 14 foot-lamberts, a brightness level typical of 2D presentations but seldom achieved with 3D screenings.
The combination of two Christie Solaria projectors and the Christie Duo integration kit is significantly less expensive than other branded 'big screen' industry solutions. With lower upfront costs, and no ongoing revenue sharing, Christie Duo is the global solution for creating an affordable, premium large screen movie experience. The RealD XL-DP Cinema System is a pair of matched left- and right-eye polarizing filters featuring a patented XL light-recovery technology. It was designed specifically to be used with dual DLP Cinema® projector installations having larger screens, typically greater than 65 feet wide (20 meters).
Christie's Booth Showcases Choices for Exhibitors
Visitors to the Christie booth #915 will have the opportunity to experience the firm's cornerstone digital cinema offerings, whose scope encompasses new formats and technologies, backed by turnkey service and support for all of an exhibitor's operations.
On the product front, visitors can view and hear the merits of the Christie® Solaria® One, Christie Duo, Christie IMB™ and Christie Vive Audio offerings, the latter including the latest LA3, LA3C and LA3S suite of speakers.
A complete projection solution for screens up to 35 feet, the Christie Solaria One comes with a zoom lens, custom-designed Xenon lamp, and a Christie Integrated Media Block (IMB) with its own easy-to-operate Screen Management Software (SMS). The Solaria One is brightest in its class, since it projects 8000 lumens in the DCI color space, 9000 for alternative content and in its Solaria One+ variation, projects 9000 lumens in the DCI color space and 10,000 lumens for alternative content.
Also on display will be the long-awaited Christie® SKA-3D cinema processor, which makes alternative content – such as preshow advertising and content from Blu-ray Disc players, gaming consoles, satellite receivers, computers and multiple 2D and 3D sources – look and sound as spectacular as feature presentations. This powerful audio and video processor can extract the latest, high-quality, lossless audio from HDMI signals, such as Dolby TrueHD® and DTS-HD Master Audio®, for integrating into cinema audio systems. Christie SKA-3D is now shipping in North America and will be available globally next month.
Christie's Managed Services Exhibits Service Solutions for Cinema
Christie's Managed Services offer a wide range of options for managing cinema equipment including projection/audio systems and lobby digital signage. Exhibitors partner with Christie at every stage –from system design to staging and testing, onsite maintenance, remote monitoring and transparent real-time reporting.
A Christie® WeatherAll FHD551-W LCD outdoor display with multimedia will highlight eye-catching, in-lobby digital signage displays, including Allure Global Solutions' digital box office, showing the latest movie trailers, as well as Managed Services' expertise in designing, building, deploying and supporting a digital signage network that's right for exhibitors.
Through video on a Christie FHD461-X HD LCD panel, attendees will experience Christie's state-of-the-art Network Operations Center (NOC), which monitors and services more than 110,000 remote devices for studio and exhibition customers in more than 2,500 locations in North America and several locations globally including Australia, China, Mexico and Russia. The NOC's combination of around-the-clock remote monitoring and services help to safeguard customers' visual technology displays.
The Managed Services team will also have video demonstration of their customized turnkey boothless projection lift system as part of a complete customized solution.
Flexible Financing for the Home Stretch Digital Cinema Conversions, Courtesy of Scrabble
For independent theatres that still need to convert to digital cinema, Christie has established a joint venture with Scrabble Ventures LLC. This venture helps exhibitors finance, over time, the purchase of a Christie digital cinema projector, and has already helped many community theatres make the move to digital, including Viva Cinemas, Villagio Cinemas and the Totem & Roxy Cinemas. Scrabble representatives will be at their booth, #918, across from the Christie booth, to assist exhibitors in understanding their options to convert to digital cinema. For more information, please visit: http://www.scrabbleventures.com.
The annual ShowEast conference, now in its 28th year, is being held at the Westin Diplomat Resort & Spa in Hollywood, Florida, Oct. 21-25.
About Christie
Christie Digital Systems USA, Inc. is a global visual technologies company and is a wholly-owned subsidiary of Ushio, Inc., Japan. Consistently setting the standards by being the first to market some of the world's most advanced projectors and complete system displays, Christie is recognized as one of the most innovative visual technology companies in the world. From retail displays to Hollywood, mission critical command centers to classrooms and training simulators, Christie display solutions and projectors capture the attention of audiences around the world with dynamic and stunning images. Visit http://www.christiedigital.com for more information.
For more information contact:
Dave Paolini
519-749-3127
David.Paolini(at)christiedigital(dot)com
Mario Almonte
Herman & Almonte PR
(212) 616-1190, ext. 267
malmonte(at)herman-almontepr(dot)com
Follow Christie at:
Facebook.com/christiedigital
Twitter.com/christiedigital
"Christie" is a trademark of Christie Digital Systems USA, Inc., registered in the United States of America and certain other countries.
DLP Cinema® is a registered trademark of Texas Instruments.