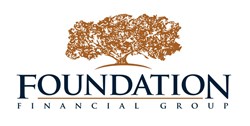 When LFA showed a video of one of our employees singing 'Genie in a Bottle' to a member of management, much-needed laughter rippled through the room.
Atlanta, Georgia (PRWEB) October 30, 2013
Foundation Financial Group was recognized by the Lupus Foundation of America at the 2014 Walk to End Lupus Now launch party for using creative fundraising techniques during the financial services corporation's FFG Ends Lupus campaign. The launch party was held to discuss fundraising ideas, disburse information, and announce the 2014 Faces of Hope, people with Lupus whose photos and stories will be used to promote the upcoming event.
The Lupus Foundation of America will be using Foundation Financial Group's FFG Ends Lupus campaign as an example for future corporate sponsors. In 2013, employees of FFG united in support of the LFA and set a fundraising goal of $5,000. They surpassed the goal, ultimately raising $7,749 to contribute to the LFA mission. Among the many methods used by Team FFG, Singing Telegram Day is the one that the LFA hopes will inspire 2014 corporate sponsors to get involved.
Singing Telegram Day was the most innovative of the company's fundraising strategies employed for FFG Ends Lupus. Employees could select an FFG singer and song of their choice and dedicate the singing telegram performance to a coworker. Pricing was set at $5 for a solo performance or $10 for a duet or group number. To have telegrams delivered during a team meeting or in a group atmosphere, the price doubled. Live performances in Atlanta were captured by Foundation Financial Group's in-house video production team; telegrams for other FFG offices across the country were sung via conference calls.
"The fact that Team FFG was able to raise more than $1,000 in one day while having a great time really made an impression," said Foundation Financial Group Event Coordinator Amanda Frederick. "When LFA showed a video of one of our employees singing 'Genie in a Bottle' to a member of management, much-needed laughter rippled through the room. Everyone really enjoyed watching the singing telegram video because it lightened the reason we were all there- raising money to help those who struggle with Lupus."
Statistically, Lupus is diagnosed most often between the ages of 15 and 44 and is most prevalent among minorities. Although Lupus can strike anyone, 90 percent of individuals diagnosed with the disease are women. Lupus is difficult to diagnose because the symptoms mimic those of other illnesses and fluctuate over time; consequently, the disease can take three to five years to diagnose. Many Lupus patients will experience a nervous system complication that ranges from mild confusion or memory loss to strokes and seizures.
An estimated 1.5 million Americans have a form of Lupus, and that also includes members of the Foundation Financial Group family. While Lupus is a widespread disease, awareness for Lupus lags behind many other illnesses.
About Foundation Financial Group
Foundation Financial Group is a multibillion dollar financial services corporation. FFG offers its customers Best in Class service through its Insurance, Retirement, and Mortgage Services. Named one of the fastest growing financial companies in the country by INC magazine for the third year running, FFG has continued to grow its nationwide presence with over 100,000 new customers per year in 39 states. In addition to the value that Foundation Financial provides every customer, it is also dedicated to its communities and the people who live in them. Through a vast array of philanthropic endeavors, the company not only provides significant monetary donations but also fosters a workforce environment that encourages all team members to personally make a difference. Foundation Financial is committed to its strong focus on customer service and community investment as it continues to grow and compete with the largest financial institutions in the world.
Foundation Financial Group reviews all public relations inquiries. For additional information, interview and image requests, contact the Foundation Financial Group Public Relations Team.