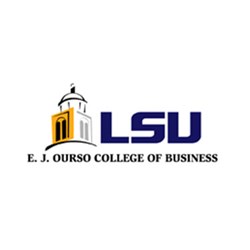 (PRWEB) October 23, 2013
The Ourso College of Business at Louisiana State University and the Merage School of Business at the University of California, Irvine in partnership with Vocus, a leading provider of cloud marketing software, are conducting academic research to help establish (i) marketing budget and (ii) marketing mix allocation industry benchmarks. The universities have announced an open call for executives to participate in their 15-20 minute questionnaire.
In exchange for participation, executives will receive a) various benchmarks comparing their marketing budget and marketing mix allocation to other firms in in the study (click here to see the benchmark report template) and b) any resultant academic papers that will (i) investigate drivers of marketing budget sizes and allocation and (ii) link marketing budget sizes and allocation with marketing and firm performance.
Participation is open to executives from all types of firms, including those who may believe that they do not heavily market, to try to gain a better holistic understanding of business' practices. All answers will remain completely anonymous, treated confidentially, and be aggregated to preserve anonymity.
For those interested in participating, please visit http://business.lsu.edu/MarketingMixSurvey
For additional information, please see the study information sheet at faculty.bus.lsu.edu/omintz/marketingmixconsent.pdf
About Ourso College of Business at Louisiana State University:
Since its establishment in 1928, the E. J. Ourso College of Business has continuously improved and expanded its offerings for students and alumni. Additionally, the college has made it a priority to provide its faculty with the resources it needs to further research in every aspect of the business world and to produce industry leaders for a global work environment. For more news and information about the E. J. Ourso College, visit http://www.business.lsu.edu.
About Merage School of Business at the University of California, Irvine:
The Paul Merage School of Business at UC Irvine offers four dynamic MBA programs, a Master of Professional Accountancy – plus PhD and undergraduate business degrees – that deliver its thematic approach to business education: sustainable growth through strategic innovation. It graduates leaders with the exceptional ability to help grow their organizations through analytical decision-making, innovation and collaborative execution. In-class and on-site experiences with real-world business problems give students the edge needed to help companies compete in today's global economy. For more information, please visit merage.uci.edu.
About Vocus:
Vocus is a leading marketing cloud provider that helps businesses reach and influence buyers across social networks, online and through media. Vocus provides an integrated suite that combines social marketing, search marketing, email marketing and publicity into a comprehensive solution to help businesses attract, engage and retain customers. Vocus software is used by more than 120,000 organizations worldwide and is available in seven languages. Vocus is based in Beltsville, MD with offices in North America, Europe and Asia. For further information, please visit http://www.vocus.com or call (800) 345-5572.