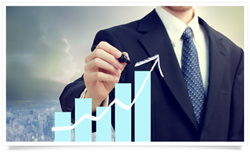 Opportunities are offered to an exclusive group of individual investors who share a similar vision of the company seeking funding or for those who have relevant industry expertise.
Atlanta, Georgia (PRWEB) October 24, 2013
Private placements are often exempt from Securities and Exchange Commission (SEC) registration and reporting requirements and it is critical that investors know these types of investments pose several tax and structuring challenges. For this reason, the SEC dictates that private placements be made available only to experienced and sophisticated investors who can properly assess the risks and merits of these investments. "Opportunities are offered to an exclusive group of individual investors who share a similar vision of the company seeking funding or for those who have relevant industry expertise," says Jack Callahan, Managing Partner at Advanta IRA Administration.
Since private placements are not offered on the open market they are not available through most typical IRA accounts. However, qualified investors can use funds from self-directed IRAs to invest in private placements. Those who do find this is a great way to diversify retirement portfolios. "Common examples of private placements include stock in local community banks, a venture capital investment in a startup tech or medical firm, a hedge fund or even a group of private investors pooling capital in an LLC to make a larger real estate purchase," says Callahan. There are many other options available for investors who deem private placements are the right type of investment their portfolios.
On October 30, 2013, Advanta IRA Administration in Atlanta, Georgia, is holding a nationwide webinar designed to teach investors about the advantages and complexities of private lending.
During this webinar, Advanta IRA shares the various types of loans clients have made with self-directed IRAs and the potential benefits private lending offers. Potential risks, such as disqualified persons and prohibited transactions are covered in detail, as well. Advanta IRA explains how an IRA can actually be the borrower on a transaction and discusses the structure of non-recourse loans. While lending to an IRA is not as common as lending out of an IRA, Advanta IRA discuses how IRAs can secure financing and the impact that has on the returns to the IRA.
Event: Webinar – Trick or Treat? Investing in LLCs and Private Placements with Your Self-Directed IRA
Date: October 30, 2013
Time: 7:00 – 8:00pm
Location: Online
Cost: No charge.
Register: By contacting Teresa Chin by phone at (678) 513-8913 x 1147, or by emailing tchin(at)advantairagroup(dot)com.
About Advanta IRA
Advanta IRA Services, located in Largo, Florida, has been in operation for over 8 years, providing administrative service to owners of self-directed IRAs throughout the Tampa Bay and Sarasota, Florida regions. Advanta IRA Administration offers a second location serving the Atlanta, Georgia area and surrounding regions. Both offices are managed by Jack Callahan, J.D., CFP™. Advanta IRA offers classes, seminars and other educational tools designed to assist clients in managing self-directed IRAs by investing in real estate, notes, private placements and other non-traditional assets that have the potential to maximize IRA earnings on a tax-free or tax-deferred basis.
About Jack Callahan
Jack M. Callahan, J.D., CFP™, is the managing partner at Advanta IRA Services in Largo, FL and Advanta IRA Administration in Atlanta, GA. Jack established the corporate office, Advanta IRA Services, in 2003. Prior to that, Jack delivered specialized counsel to real estate investors, small business owners and real estate professionals on tax, legal and financial matters. As an industry expert, Jack is a frequent speaker on the topic of self-directed retirement plans and an accredited continuing education instructor for the Florida and Georgia Bar Associations, Florida and Georgia Real Estate Commissions, and The American Institute of Certified Public Accountants. He earned his bachelor of science degree in finance and multinational business from Florida State University and his law degree from the University of Florida College of Law.