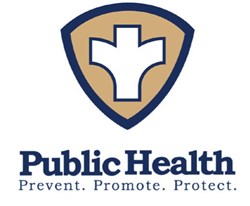 "We needed to upgrade our IT infrastructure, but we didn't have the resources to purchase a new system, said Amy Dixon, Director of Grants and Finance. "The cloud was the obvious answer for us."
(PRWEB) October 24, 2013
The Fund for Public Health relied on a co-located network infrastructure that it shared with a larger organization. While this helped it reduce IT costs, they didn't receive the same amount of attention that the larger firm received. Plus, changes to the network were often time-consuming and laborious.
The company faced a dilemma: it needed a new IT infrastructure to achieve its immediate and long-term strategic goals, yet it couldn't afford the costly upfront technology investments, new IT staff to maintain or the resources like disaster recovery and business continuity.
The Fund for Public Health realized that a Cloud-based infrastructure would provide the IT it needed, at a cost it could afford. After careful deliberation, the firm selected Proxios' Hosted Virtual Desktop for its needs. This powerful cloud-based solution provides a hosted virtual Windows PC that is "superimposed" onto the existing Windows computer or thin client. Proxios provided a redundant Internet connection and automatic complete failover to ensure that if one of the connections failed to provide redundancy, the staff could continue to work. Plus, since the Proxios virtual desktop is based in the cloud, staff can access their programs and data wherever there is an Internet connection.
About Proxios:
Proxios is headquartered in Richmond, Virginia and is in the business of IT as a Service (ITaas). As a provider since 1999, we have proven knowledge and experience to move customer infrastructure to the cloud, freeing customers to do what they do best, driving real business value from the applications that help run your business. We provide a wide range of cloud services to our customers throughout the United States and Canada including telephony and collaboration, business virtual desktops, and application hosting that help run their businesses.