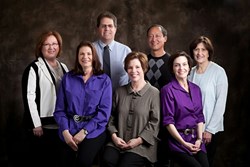 Scotsdale, AZ (PRWEB) October 25, 2013
With the establishment of the Common Core in U.S. school systems and adding increased rigor in countries abroad, it's now more important than ever to have teachers that are educated in Singapore Math methods. SMARTTraining, LLC recently launched in-person workshops as well as globally accessible webinars.
Many U.S. teachers have found the workshops to be a major help in their lesson planning and teaching methods. International schools such as the Garden British School in Thailand have turned to SMARTTraining as a resource thanks to their easy-to-understand and personalized interaction within the international webinars.
While SMARTTraining is located in Scottsdale, AZ, with the recent success of these webinars this fall, it has truly become a global company reaching school and teachers in the U.S., Asia, and beyond.
For a complete list of their upcoming workshops, please visit the site http://www.singaporemathtraining.com/workshops.html. Upcoming stops include New Orleans, Houston, and Cleveland.
For pricing and schedules of the international webinars, visit http://www.singaporemathtraining.com/online.html.
About SMARTTraining
SMARTTraining, LLC, (http://www.singaporemathtraining.com), is an internationally recognized provider of professional development in the math methods used in the country of Singapore. Founded in 2005, SMARTTrainers have worked with schools in 43 of the 50 States, met with and been trained by professors, teachers, and Ministry of Education members from Singapore, and been invited to work with numerous schools in European and South American countries. SMARTTrainers also present workshops throughout the United States and provide on-site training for schools desiring help with their math programs.
About SMARTTrainers: Visit http://www.SingaporeMathTraining.com to view biographies of all SMARTTrainers and to receive information regarding tutoring. To get more information regarding SMARTTraining, call (602) 570-1942.
"Singapore Math" is a registered trademark of Singaporemath.com, Inc.