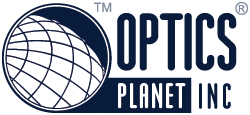 Northbrook, IL (PRWEB) October 22, 2013
OpticsPlanet.com has joined together with SOG Knives and Tools to offer the "SOG – Meet the Gunny" Sweepstakes. One lucky winner and a guest of their choosing will fly to Las Vegas in January if they win and accept, they're going to get the chance to meet the legendary R. Lee Ermey ("The Gunny").
Starting October 22 and running through November 4, 2013, the "SOG – Meet the Gunny Sweepstakes" will give one winner airfare, a four day, three night stay at the Mirage Hotel and Casino and an exclusive meet and greet with "The Gunny" himself, R. Lee Ermey. This experience will take place January 14th – 17th.
In addition to the trip, the winner will also receive a SOG prize pack worth over $1,600. This prize package is loaded with great knives and tools including; an Aura SEAL Knife, a Trident TiNi Folding Knife, a Voodoo Hawk, a SEAL Pup Powder Coated Knife, a SOG Fari Black Machete, a PowerAssist Multi-tool, a Gunny Folding Knife - Limited Edition and a Bowie 2.0 Knife and more.
OpticsPlanet is expecting a huge turn-out from their customers. One lucky winner and a guest will be able to take away great memories from this once in a lifetime trip, not to mention have a great SOG Knives and Tools prize pack to brag about to all their friends. To sign up, visit the "SOG – Meet the Gunny" Sweepstakes page and enter your e-mail in the designated box. No purchase necessary to enter or win. The contest ends November 4, 2013.
About OpticsPlanet, Inc.
Founded in 2000, OpticsPlanet, Inc. is the leading online destination for technical and high-performance gear. OpticsPlanet, Inc. serves demanding enthusiasts and professionals who are passionate about their jobs, serious about their recreation, and devoted to their service. Currently offering over 700,000 items from 2,500 brands in 300 niche specialty categories, OpticsPlanet, Inc.'s wide selection combined with great prices, in-house customer service and a knowledgeable team of specialists has helped it grow into one of the largest online retailers in the world.
In 2012, the company was recognized for the sixth straight year by Internet Retailer Magazine as one of the top 500 e-retailers in the United States. OpticsPlanet, Inc. has also been recognized by Inc. Magazine as one of the top 5,000 fastest growing companies in the country, and the Better Business Bureau has ranked them as A+.
Some of the stores in OpticsPlanet, Inc.'s portfolio include OpticsPlanet.com, Dvor.com - the world's first members only store devoted to gear and the company's fastest growing ecommerce property - EyewearPlanet.com, Tactical-Store.com, and LabPlanet.com.