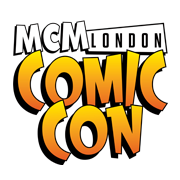 Columbia, MD (PRWEB) October 23, 2013
London Comic Con's 80,000+ attendees can visit the Pixe Photo Booth on the show floor to take their photo, type why they love the event and share their photos instantly on MCM London Comic Con's Facebook Page to share their show experience with fans of this hugely popular event.
They can then infuse a little social media magic into their event participation by tagging, sharing and commenting on their photos to engage their own fans and followers, becoming brand ambassadors for London Comic Con.
Pixe LLC is sponsoring a £100 Gift Card to one lucky winner who gets the most likes for their photo on MCM London Comic Con's Facebook Page by the midnight of 11th November 2013. The winning photo will be shared on Pixe's website and social media on 14th November 2013.
About Pixe LLC
Pixe LLC is a Maryland-based start-up providing cutting edge social marketing solution that is on a mission to take the challenge out of social media marketing by converting audiences into brand ambassadors. The company's flagship solution - Pixe Social - enables businesses to tap into their current customer base effortlessly and exponentially extend the viral reach of their brands with a fun and engaging photo booth solution. Generations ahead of conventional photo booths, Pixe Social is deeply integrated with the leading social media platforms such as Facebook and Twitter, ensuring that photos with glowing testimonials are posted to a brand's social media pages, Pixe Photo Wall as well as emailed to Pixe users in real-time. For more information, visit http://www.pixiesocial.com.
About MCM Expo Group
The MCM Expo Group hosts the UK's largest and most popular comic conventions and pop culture events, including the twice-yearly MCM London Comic Con, the largest show of its kind in Europe attracting around 80,000 visitors per event. Featuring film, sci-fi, comics, video games, anime, cosplay, manga and more, MCM Comic Cons take place across the UK and Ireland, with events in Belfast, Birmingham, Dublin, Glasgow, London, Manchester and Telford.