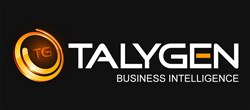 We live in a world where people need answers fast. Talygen makes that happen by being available on most all types of devices
Palo Alto, California (PRWEB) October 23, 2013
Talygen, the world leader in Business Management Automation is already known for offering the most comprehensive suite of business tools and services. But on top of that, it is also making waves for being fully compatible with just about every operating system and device in the market.
Talygen's project management software is available on desktop operating systems, including Windows, Mac, and Linux. In addition to that, the company also developed applications for all mobile devices and operating systems, including iOS, Android, Windows Phone, and Blackberry.
"We want Talygen to be the most widely-used and compatible business management automation out there," said Harold Saini, Chief Program Manager at Talygen. "We often get questions about compatibility, and we're always pleased to tell everyone that our software is available on practically any device or OS."
Some key features of Talygen include:

Project Management
Time Tracking and Screenshots
Expense Tracker
Invoicing
Knowledge Base and Ticketing Software
HR Enforcement
Client Portal
Cloud Storage
Message Board
Enabling users to respond and take action instantly
The biggest benefit of Talygen's wide compatibility is that it allows users to take action or address concerns no matter where they are. In the fast-paced world of instant messaging and increasing computing speeds, being able to respond in a prompt manner is essential.
"We live in a world where people need answers fast. Talygen makes that happen by being available on all types of devices," added Saini.
Managers, team members, and clients alike will be able take action even when they're out in the field or working from home. Users no longer have to wait until they're at the office or in front of a computer to make things happen. With the Talygen software, everything they need is right in the palm of their hand.
The fact that Talygen is available on all platforms and devices also helps users stay in the loop no matter where they are. Employees can update their supervisors even when they're not in the office, clients will be able to track their project's progress even when they're on the go, and managers can continue to monitor the productivity of their team members even when they're out and about.
Talygen's wide compatibility also makes it easy for everyone to log their time and activities. Tracking time and billable hours can sometimes be a challenge, especially when users don't have a computer. But with Talygen's mobile apps, they can continue to accurately track and log their time without missing a beat.
About Talygen
Talygen is the worldwide leader in Business Management Automation. Talygen's integrated suite of services and processes allows businesses to manage all of their core workflows via a cloud-based Software as a Service (SaaS) application. Talygen allows companies to automate, regulate and enforce their corporate processes. The company empowers businesses and their employees to manage the full set of corporate tasks without having to install specialized software for each of them.
With its wide variety of features, easy to use concepts and enhanced functionality, it allows end to end process management and seamless communication between all stakeholders in a project or business. In today's competitive business environment, successful companies are constantly challenged with managing the entire life cycle of a project efficiently and transparently. With Talygen, companies now have more ways than ever to make that happen.
Press Contact:
Talygen, Inc.
Harold Saini
(650) 800-3850
228 Hamilton Avenue 3rd Floor
Palo Alto California 94301
Media(at)Talygen(dot)com
https://talygen.com