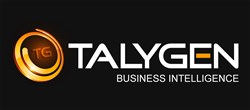 Project management is closely related to other business activities, such as HR, billing, time tracking, and more. With Talygen, companies will be able to access all that from a single dashboard.
Palo Alto, California (PRWEB) October 24, 2013
Talygen, the world leader in Business Management Automation, today unveiled more improvements to its Project Management software. Already an excellent program as it is, the company's Project Management module provides all the tools that managers, team members, and clients need in order to communicate and collaborate with each other.
But on top of that, the software also works seamlessly with other Talygen tools including Employee Management, HR, Time and Screenshots Tracker, Invoicing, Expense Tracking, and more. By using these tools, companies won't just be able to manage their projects, but they can keep their entire business running smoothly.
"Project management is closely related to other business activities, such as HR, billing, time tracking, and more. With Talygen, companies will be able to access all that from a single dashboard. They no longer have to switch gears from one task to the next, nor do they have to open a bunch of different programs. Our software puts everything in one convenient place," said Talygen Chief Program Manager Harold Saini.
Some of the features and benefits that come with Talygen's online Project Management tool include:

Easy to use tools for starting, ending, and monitoring projects
Message boards that allow clients, team members, and managers to interact
File sharing that lets users upload spreadsheets, PDFs, and other files
Safe and secure cloud storage for easy file management
Time tracking and screenshot tools for tracking productivity
Access to the entire Talygen suite of tools, including the Expense Tracker, Invoicing, Knowledge Base, CRM, Ticketing, and more.
"The project management software itself is very powerful," added Saini. "It has all the capabilities that users would need to track progress, resolve issues, and ensure the success of each project."
The key functions of the Project Management Module are Administration, Management, Entries, Settings, and Notifications.
The Administration function lets users assign roles and manage team members to ensure that there is no confusion with duties and division of labor. The Management feature on the other hand is used for reviewing and managing projects and clients. The Entries function allows users to track time and approve activity logs, while Settings lets them access configuration and work schedule tools. Finally, the Notifications function alerts users of any messages or follow-ups that they need to attend to.
To ensure that everyone is on the same page, Talygen also offers various communication and collaboration tools, such as the cloud storage feature for uploading and sharing files with each other.
Project Management Made Affordable
Talygen offers affordable and flexible pricing that can accommodate businesses of all shapes and sizes. "We can handle any type of businesses, from solopreneurs to large-staffed companies," said Saini. Talygen bases its pricing on the number of employees that a company has, and the more people that a business employs, the lower their per employee rate gets.
Users who wish to try out the service first can do so by taking advantage of Talygen's free trial offer. This promotion will give two users access to Talygen's suite of business services for 30 days. No credit card is required, so companies will be able to take the program for a full test drive, without the pressure to make the purchase.
About Talygen
Talygen is the worldwide leader in Business Management Automation. Talygen's integrated suite of services and processes allows businesses to manage all of their core workflows via a cloud-based Software as a Service (SaaS) application. Talygen allows companies to automate, regulate and enforce their corporate processes. The company empowers businesses and their employees to manage the full set of corporate tasks without having to install specialized software for each of them.
With its wide variety of features, easy to use concepts and enhanced functionality, it allows end to end process management and seamless communication between all stakeholders in a project or business. In today's competitive business environment, successful companies are constantly challenged with managing the entire life cycle of a project efficiently and transparently. With Talygen, companies now have more ways than ever to make that happen.
Press Contact:
Talygen, Inc.
Harold Saini
(650) 800-3850
228 Hamilton Avenue 3rd Floor
Palo Alto California 94301
Media(at)Talygen(dot)com
https://talygen.com