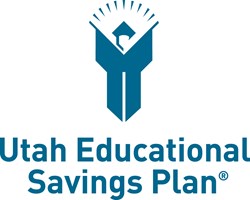 Salt Lake City, UT (PRWEB) October 24, 2013
UESP is one of only four plans to be rated Gold in this year's Morningstar Analyst Ratings for 529 College-Savings Plans, which were issued today. This is the eighth year UESP, which holds $6.3 billion in assets under management, has received Morningstar's top honor.
In its report, Morningstar calls UESP a "longtime favorite of Morningstar analysts" and cites a "strong menu of investment options, solid management, and reasonable fees" as key factors for the Gold rating. "[UESP] has a strong track record of improvements to the plan, not the least of which is keeping expense ratios among the lowest in the industry," the report states. "The new strategies in the plan further diversify its asset allocation and expand the menu of static-allocation choices." Morningstar analyst Kathryn Spica, CFA, adds, "Overall, the plan's flexible suite of investments and low costs continue to earn it a Gold rating."
"Congratulations to UESP for achieving Morningstar's Gold rating," says Shane Stewart, CFP, financial planner at Deseret Mutual and chair of the Financial Planning Association of Utah. "Morningstar is recognized industry-wide as a provider of reliable investment research. Its high opinion of UESP reflects that UESP's low fees, good investment options, and consistent performance can help college savers meet their goals."
The Morningstar Analyst Ratings for 529 College-Savings Plans provide comprehensive assessments of the nation's largest 529 plans to help families make educated decisions. For 2013, Morningstar evaluated 64 plans based on five criteria:

People: Are the managers and researchers directing the plan's investments skilled and well-supported?
Process: Are the strategies sensible and are past successes likely to be repeated? Are the asset-allocation and fund selection for the age-based options based on solid research and implemented well?
Parent: Is the program manager a good caretaker of college savers' capital? Is the state managing the plan professionally?
Performance: Has the plan delivered strong risk-adjusted performance, and is it likely to continue?
Price: Are the investment options a good value?
"Every decision we make, from selecting underlying investments to designing investment options, is driven by the goal to help families save for future higher education expenses," says Lynne Ward, executive director of the Utah Educational Savings Plan. "Receiving a Gold Analyst Rating from Morningstar assures us and our account owners that we're achieving this mission."
The complete overview of the 2013 Morningstar Analyst Ratings for 529 College-Savings Plans can be found here: http://www.morningstar.com/goto/2013top529.
About UESP
To date, UESP manages more than $6.3 billion in assets. Because it requires no minimum deposits or minimum balance in an account, families can save a little or a lot, according to their own schedules. Earnings on UESP accounts grow tax deferred and are federal and Utah state income tax free when used for qualified higher education expenses such as tuition, fees, certain room and board costs, and required books and supplies at any eligible educational institution that participates in federal financial aid programs for students, not just at institutions in Utah.
Tax benefits for Utah taxpayers/residents. UESP account owners who are Utah taxpayers/residents may also receive a Utah state income tax credit for contributions to each beneficiary's account, if the beneficiary is under age 19 when designated on the account. For tax year 2013, Utah taxpayers can claim a 5 percent tax credit on UESP contributions up to $1,840 per qualified beneficiary for single filers and trusts ($3,680 per qualified beneficiary for joint filers). Utah-based corporations that own UESP accounts can claim a tax deduction up to $1,840 per qualified beneficiary. UESP account owners can contribute more or less than these amounts, but these are the maximum allowable contributions for claiming Utah state income tax benefits.
For more information about the Utah Educational Savings Plan, visit uesp.org, call UESP toll-free at 800.418.2551, or e-mail info@uesp.org.
# # #
Read the Program Description for more information and consider all investment objectives, risks, charges, and expenses before investing. Call 800.418.2551 for a copy of the Program Description or visit uesp.org.
Investments are not guaranteed by UESP, the Utah State Board of Regents, Utah Higher Education Assistance Authority, or any other state or federal agency. However, Federal Deposit Insurance Corporation (FDIC) insurance is provided for the FDIC-insured savings account. Please read the Program Description to learn about the FDIC-insured savings account. Your investment could lose value.
Non-Utah taxpayers and residents: You should determine whether the state in which you or your beneficiary pay taxes or live offers a 529 plan that provides state tax or other benefits not otherwise available to you by investing in UESP. You should consider such state tax treatment and benefits, if any, before investing in UESP.
Morningstar, Inc.'s Analyst Rating (e.g., Gold Rating) is subjective in nature and should not be used as the sole basis for investment decisions. The Analyst Rating is based on Morningstar analysts' current expectations about future events and therefore involve unknown risks and uncertainties that may cause Morningstar's expectations not to occur or to differ significantly from what was expected. Morningstar does not represent its Analyst Ratings to be guarantees nor should they be viewed as a solicitation to invest.