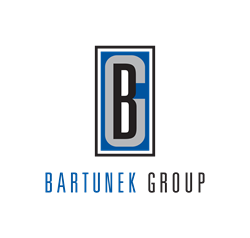 No one knows what's going to happen (with the economy). No one wants to hire someone direct if they are not sure they can provide a job the worker can depend on.
KANSAS CITY, Kan. (PRWEB) October 23, 2013
Bartunek Group Global Recruiting Services, a firm of award-winning recruiting specialists in Kansas City, is reintroducing contract staffing services to its clients and companies nationwide.
Established in 1989, Bartunek Group Global Recruiting Services specializes in the placement of engineering, manufacturing, and information technology (IT) professionals. Over the years, CEO Jeri Bartunek and her firm have won a number of awards, including 2009 SBA Kansas Business Person of the Year, Top 10 Small Business Award from the Kansas City Greater Chamber of Commerce (an award based on commitment to customer service excellence, employee excellence, and community excellence), Most Influential Women, and more.
For the first 20 years of its existence, the firm offered contract staffing services exclusively, said Bartunek. However, she eventually found the financial risks and administrative demands to be detrimental and shifted the firm's focus to direct hire several years ago.
Bartunek recently decided to incorporate contract staffing into her business model again, utilizing the contracting back-office services of Top Echelon Contracting (TEC). TEC becomes the legal employer for her contractors, taking on the financial risk by funding and processing the payroll and handling all of the details of contract placements.
Bartunek Group Global Recruiting Services prides itself on its individualized, consultative approach that puts clients' interests first. Those interests often lend themselves more to a contract staffing or contract-to-direct solution rather than direct hire, so it is important to Bartunek that her firm provides a wide range of staffing solutions. One of the biggest concerns of employers is the volatile economy, which makes them reluctant to hire direct.
"No one knows what's going to happen," Bartunek said. "No one has the desire to hire someone direct if they are not sure they can provide a job the worker can depend on. They don't want the emotional commitment but still need support, so they go to contractors."
Additionally, their staffing needs, particularly in IT, are often temporary. They may have a project that needs to be completed but are unsure they will need the worker when the project is done. Another popular use for contract staffing is the contract-to-direct option. This allows companies to try-before-they-buy, helping them avoid the embarrassing and costly effects of hiring the wrong person direct.
Bartunek is pursuing opportunities in the biotechnology field, which mainly consists of smaller companies that are concerned with the Affordable Care Act. In 2015, the healthcare reform law's employer mandate will require employers with more than 50 full-time employees to provide healthcare coverage. Contract staffing helps companies keep workers off their payroll so they can avoid crossing the 50-employee threshold. With this and other opportunities, Bartunek has high aspirations for the firm's second foray into contract staffing.
"The most people I've had on contract is 60," Bartunek said. "I would love to have 500!"