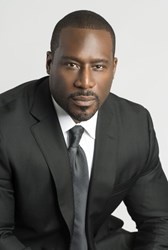 Philadelphia, PA (PRWEB) October 24, 2013
Hill & Associates, P.C. is pleased to announce a recent $520,000 settlement on behalf of Plaintiff, Tanya Davis. Davis v. 1900 Chestnut Street Corporation, Et. Al., #0933 (Court of Common Pleas, Philadelphia, PA, June Term 2012).
According to court documents, Ms. Davis was injured on January 22, 2012 when she slipped and fell on ice that had accumulated in front of a Q'Doba Mexican Restaurant, which is located at the corner of 19th and Chestnut Streets in Philadelphia. Ms. Davis brought a claim against Defendants Philadelphia Fresh Foods, LLC d/b/a Q'Doba Mexican Grill and Chestnut Square Associates, L.P. for her injuries.
Pennsylvania law requires landowners and business operators "to protect the business visitor not only against dangers which he knows, but also against those which with reasonable care he might discover" Treadway v. Ebert Motor Company, 436 A.2d 994, 999 (Pa.Super. 1981).
According to deposition testimony, Ms. Davis was not warned of the ice buildup that had occurred in front of the Defendant's restaurant and suffered a serious injury left ankle as a result of her fall. She required surgery to repair the fracture and may also require a surgery in the future to remove the hardware that was placed to support her broken bones.
Ms. Davis testified that prior to the accident Ms. Davis was an emergency room nurse at two local hospitals and enjoyed her work as well as her free time. She was unable to work for several months after the accident and her career as a floor nurse will be limited as a result of this accident. She further testified that the ongoing complications of her injuries continue to impact her day to day life and severely limit the activities she is able to participate in.
Trial attorney, Susan B. Ayres of Hill & Associates P.C. was able to negotiate a successful settlement on Ms. Davis' behalf despite the Defendants extremely low initial settlement offer. Ms. Ayres and firm founder Leonard K. Hill take great pride in the successful and efficient resolution of Ms. Davis' claim.
About Hill & Associates, P.C.
Leonard K. Hill founded Hill & Associates in 1999 to bring legal representation to injured individuals throughout Pennsylvania and New Jersey. The firm focuses on cases involving serious personal injuries, medical malpractice and wrongful death. To learn more about Hill & Associates please visit http://www.hillattorneys.com/