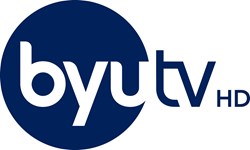 Provo, UT (PRWEB) October 23, 2013
BYU Broadcasting, including its nationwide university-affiliated flagship television network BYUtv, today announced that it has received sixteen Emmy® Awards at the annual Rocky Mountain Southwest Chapter of the National Academy of Television Arts and Sciences Emmy® Awards Ceremony, held in Phoenix, Arizona this past Saturday. With an increase of five wins from last year, and a total of twenty-seven nominations across nineteen categories, BYU Broadcasting was recognized for its outstanding 2013 season of original and diverse offerings. Available in High Definition and carried to more than 53 million homes in every state of the country, BYUtv continues to grow and expand its programming to fill an underserved family-oriented market. The Rocky Mountain Southwest chapter includes Arizona, New Mexico, Utah, Wyoming and El Centro, California.
"We're delighted to have our programming recognized by the National Academy of Television Arts and Sciences, and are encouraged by their continued response to our original programming," said Derek Marquis, Managing Director BYU Broadcasting. "2013 has been an extraordinary year of growth for BYU Broadcasting, as our flagship network BYUtv continues to produce new episodes of audience favorites, as well as expand in new directions and explore new genres. While diverse in content and topic, including live studio sketch comedy, scripted drama, college sports, documentary and feature films, and unscripted reality programs, our entire roster of programs can be viewed by the entire family at any time."
BYU Broadcasting's sixteen Emmy® awards are listed below:
Arts/Entertainment – Program / Special
The Song That Changed My Life – Howard Jones
BYU Broadcasting
Societal Concerns – Program/Special
Turning Point – Floating Doctors
BYU Broadcasting
On-Camera Talent – Program Host/Moderator
American Ride – Legacy of Lincoln
BYU Broadcasting
On-Camera Talent – Performer/Narrator
The Story Trek
Todd Hansen, Host/Narrator
BYU Broadcasting
Writer – Program (Non-News)
The Story Trek
Todd Hansen, Writer
BYU Broadcasting
Human Interest-Program Feature/Segment
The Story Trek, "The Accident that Changed My Life"
BYU Broadcasting
La Cocina de La Abuela- Mazamorra Chiquita
BYU Broadcasting
Promotion Program – Sports
Ready for More
BYUtv Sports – Countdown to Kickoff
BYU Broadcasting
Promotion Program – Single Spot or Campaign
BYUtv Spring Frames
BYU Broadcasting
Documentary – Cultural
Heroes de La Comunidad- Visibles y Invisibles
BYU Broadcasting
Tesoros Escondidos- Tamborileros
BYU Broadcasting
Interview/Discussion-Program/Special or Series
The Story Trek – God Has Something Better
BYU Broadcasting
Teen (13 and up) – Program/Special
Conexao
BYU Broadcasting
Special Event Coverage (other than News or Sports)-Live or Edited
The Mormon Tabernacle Choir Presents The Joy of Song
BYU Broadcasting
Education/Schools-Program Feature/Segment/Program/Special
Utah's Perfect Storm: Drought, Debt, & The Great Depression
BYU Broadcasting
Interstitial
Beehive Stories: Iron County
BYU Broadcasting
About BYU Broadcasting/BYUtv
Owned by Brigham Young University and based in Provo, Utah, BYU Broadcasting's groundbreaking High Definition national network, BYUtv, has built its roster of original "see the good in the world" television programming to fill a void in the primetime market. Amidst the proliferation of TV content, the network's offerings stand out for their thoughtful examination of redeeming elements in our fast-paced, multifaceted world. The topics are varied, hard-hitting and nuanced. Whether through unrivaled live college sports coverage, documentary and feature films, scripted and improvisational comedy, scripted dramas or unscripted reality programs, BYUtv is a vital presence in the contemporary television landscape, available in High Definition and carried to more than 53 million homes in every state of the country via cable, satellite and multiple digital media platforms including byutv.org, iOS apps for iPhone and iPad, Roku, as well as new apps for Android and a channel on the Microsoft Xbox 360 platform (later this year). The non-commercial network's reach is unprecedented at any university in the world, and offers approximately 1,000 hours of original programming annually, including 500 hours of live HD collegiate sports. BYU Broadcasting is home to BYUtv, BYU Television International, KBYU Eleven, BYU Radio, Classical 89 KBYU-FM.