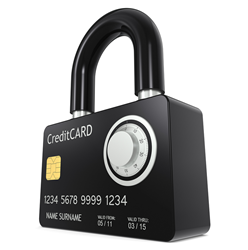 Instantly download the PCI DSS Information Security Policy Templates today!
Dallas, TX (PRWEB) October 23, 2013
Instantly download PCI DSS information security policy templates today from the PCI DSS experts at pcipolicyportal.com. From the Self-Assessment Questionnaires (SAQ) to Level 1 Onsite Assessments, policies are essential for compliance, and nobody delivers like pcipolicyportal.com. Since 2009, merchants and service providers all over the globe have trusted the PCI DSS information security policy templates for helping streamline compliance costs, while putting in place much needed and essential documentation. Download the PCI Policies Packets today which contain the following material:

Section I: In-depth, step-by-step process for becoming PCI compliant - exclusively authored by payments experts with a focus specifically on merchants and service providers needing clear and concise directions for PCI DSS certification.
Section II: Highly detailed set of Policies and procedures developed specifically for PCI compliance as required by the PCI DSS standards.
Section III: High-quality, PCI DSS information security manual as mandated also by the PCI DSS standards for PCI compliance.
Section IV: Certificate of compliance to be self-awarded upon meeting all requirements for PCI compliance.
Why spend thousands of dollars on policy writing consultants or hundreds of internal man hours authoring PCI DSS information security policy templates? It's not necessary; simply download the PCI DSS Policies Packets today from pcipolicyportal.com. Merchants and service provider all throughout North America – and the globe – have a trusted organization that offers the very best PCI documentation for immediate download.