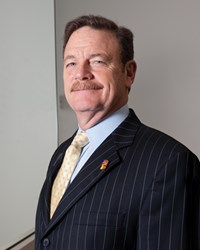 'This a terrific acknowledgement and compliment to our colleagues that work tirelessly to deliver world class service to our market place everyday,' says President, Steve Smith.
Dallas-Ft. Worth (PRWEB) October 25, 2013
Each year, the Consumers' Choice Award is given to local businesses that have distinguished themselves in the domain of customer service. The award is based on a poll commissioned to Survey Sampling International. Both B2B and B2C service companies are included in the survey.
In the category of Staffing Services, local businesses in the DFW Metroplex were asked their opinion on customer service provided by the staffing industry. They were also asked to consider issues such as Value and Professionalism. Winners of the survey were also scrutinized on the basis of high ethical business standards. CornerStone Staffing is the proud recipient of the award in their business category in 2013.
Capping off a successful year, CornerStone Staffing also won the "Social Madness" contest sponsored by the Dallas Business Journal. The contest measures a company's social media engagement on Facebook, Twitter, LinkedIn and Google Plus. Sixty-five Dallas-Fort Worth companies competed in three size categories (small, medium and large) based on each company's collective social following during the month of June. CornerStone Staffing won the contest for the medium category for the Dallas-Fort Worth market.
CornerStone has found that social media can play a huge part as a recruiting resource and an important sales tool. Although CornerStone has a significant number of candidates walk through their 10 branch offices every year, social media has enabled CornerStone Staffing to increase that reach by 3,000% in one year!
And these numbers are reflected in the company's on-line activity. CornerStone's website had more than 1,068,000 visitors so far in 2013 and more than 237,789 people were reached by CornerStone's Facebook posts in just the month of September. In addition, more than 37,000 people were reached by CornerStone's LInkedIn Posts. Without social media, it would have been impossible to expose CornerStone to that many people in that amount of time. And it was free! exclaims CornerStone Staffing's President, Steve Smith.
CornerStone's embrace of the internet goes well beyond the desire to reach more customers and their recruiting strategy. The company provides paperless services to their clients over the web. In fact, CornerStone Staffing has provided their clients with web based solutions for time keeping, order placing and invoicing for the past 2 ½ years. Furthermore, employees are able to complete employment applications, enter their time card, and view their paystubs all on line.
For the past 22 years, CornerStone Staffing has worked hard to establish a reputation as experts in the industry and a recognizable brand in the DFW marketplace. Through their embrace of new technologies, CornerStone Staffing has been able to remain a leader in customer service. Social media continues to play a significant part in this effort.
CornerStone Staffing's Social Media Sites:
Website: http://www.cornerstonestaffing.com
Blog: http://blog.cornerstonestaffing.com
Facebook: https://www.facebook.com/CornerStoneStaffing
LinkedIn: linkedin.com/company/cornerstone-staffing
Twitter: twitter.com/CornerStoneDFW
YouTube: youtube.com/user/CSstaffingvideo
Google Plus: plus.google.com/113296582315361191742
For more information about CornerStone Staffing visit our website at
http://www.cornerstonestaffing.com/ or contact Debra Hill, Senior Operations Manager, 817-428-8242 x. 303.
About The Consumers' Choice Award:
Established in 1987, the Consumers' Choice Award® identifies and promotes businesses that deliver customer service excellence. The Consumers' Choice Award® has retained a leading independent research firm to conduct surveys in U.S. cities; Columbus , Atlanta, Dallas, and Houston. The winners are determined by consumers and not by a panel of judges. The survey covers a broad range of categories of interest to both the public and business communities. Its purpose is to publicly identify those establishments that have been voted by consumers as being their choice for excellence. The Consumers' Choice Award® is a most prestigious tribute to local businesses that serve their communities well. The program is encouraged by all levels of government and by business leaders. Find out more about The Consumers' Choice Award® by visiting http://www.consumerschoiceaward.com/