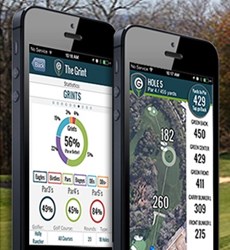 The company has placed a lot of emphasis in being available for everyone for more social interactions.
Miami, FL (PRWEB) October 29, 2013
During most of 2013, TheGrint have been focused on developing Golf Handicap Tracker and Golf GPS Rangefinder features for the iOS platform (iPhone). The majority of the member base are iPhone users, so it made sense to prioritize this platform. However, the company has announced that it recognizes the importance of the Android market.
Starting November 1st 2013, the development team of TheGrint will be mainly focused on bringing the Android version up to the level of the iPhone version of the app. Features like the GPS Rangefinder and the Live Leaderboards will be main priorities. Later focus will be placed on all the new navigation and sharing functionality of the app.
While TheGrint's member base will probably continue to be iPhone users, however, the company has placed a lot of emphasis on the importance of being available for everyone and creating even more social interactions.
The development will begin in November and it is expected to continue until January 2014. The aim is to achieve the same level in both the iPhone and Android version before the beginning of the 2014 Golf Season.