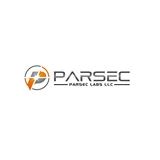 "We have developed a product that accelerates data access to existing NAS systems while reducing storage needs. It has the potential to be six times faster, and at the same time saving 60% of storage space by compression and de-duplication."
Minneapolis, Minnesota (PRWEB) October 24, 2013
Walter Angerer, CEO of Parsec Labs LLC, announced today the launch of his company that engineers data storage solutions. Funded by Silicon Valley venture capitalist Toba Capital, Parsec Labs targets midsized companies (200-10,000 employees) that use Network Attached Storage (NAS) systems. Parsec is currently seeking alpha sites for an exclusive product preview.
Parsec Labs' flagship product provides storage virtualization for NAS. Full details of the product's capacity is to be released after the beta testing is complete and the product is ready for sale to the business market operating on a projected release in Q1 of 2014.
"We have developed a product that accelerates data access to existing NAS systems while reducing storage needs. It has the potential to be six times faster, and at the same time saving 60% of storage space by compression and de-duplication", said Angerer. "Our server supports intelligent migration to the cloud so business will never run out of data storage. The unique capabilities we've built in will allow for zero down time during installation and data migration."
Parsec Labs will lease their storage routing solutions to business allowing for reduced capital expenditure. This business model also allows users to upgrade and add additional services more quickly and easily. The reconfiguration, migration and backup traditionally associated with upgrading a network attached storage solution has been eliminated for the end user.
Parsec Labs LLC is a Minneapolis technology provider for subscription-based network storage solutions. Founded in 2013, they are working to launch their business applications and IT & internet infrastructure solutions to the business market in early 2014. For more information, please visit http://parseclabs.com.