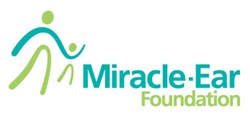 Plymouth, MN (PRWEB) October 23, 2013
Miracle-Ear® of Longview, Washington, a part of the nationwide hearing solution franchise, partnered with the Miracle-Ear Foundation to give the gift of sound to Mary McDaniel. Mary is the first adult to receive hearing aids since the nonprofit expanded its reach to provide assistance to both hearing impaired children and adults.
Mary was having extreme difficulties communicating with her family and friends in many situations. She recalls several times where she had troubles understanding people on the phone and often times would miss out on the conversation. Her daughter would get very frustrated because she'd always have to repeat herself and speak up. Finally, Mary found it difficult to hear the music during her favorite pastime hobby, square dancing.
That's when Mary saw a Miracle-Ear TV advertisement and decided to get her hearing checked. The hearing test confirmed she had a hearing loss in both ears and hearing aids were a viable solution. However, hearing aids were beyond her budget. Shannon Flanagan, Miracle-Ear franchise owner, suggested she apply to the Miracle-Ear Foundation. Upon approval, Mary was fit with donated hearing aids and gifted life-time aftercare.
In partnership with local franchisee, Shannon Flanagan and his staff, the Miracle-Ear Foundation, a Minneapolis-based non-profit organization, supports underserved adults and children across the country with their hearing healthcare needs. The Miracle-Ear Foundation, working with Miracle-Ear centers across the country, has donated more than 6,500 hearing aids to over 4,100 individuals nationwide, including the aids donated to Mary.
"We know that hearing loss lowers the quality of life for adults at any age," said Flanagan. "When hearing loss goes undetected, it can lead to social isolation, strained relationships, and can even impact earning potential. That is why the staff at our Miracle-Ear location was thrilled to fit the very first Miracle-Ear Foundation adult, Mary, and continues to donate resources and time to enhance the lives of others within our community."
"The gift of hearing aids from the Miracle-Ear Foundation has given me the ability to hear everything clearly and enjoy my life to the fullest," said Mary. "And not only did I receive free hearing aids, but Miracle-Ear encouraged me to come in for regular follow-up care."
For more information about the Miracle-Ear Foundation, visit http://www.miracle-earfoundation.org.
About Miracle-Ear
A trusted resource for hearing solutions for 65 years, Miracle-Ear uses state-of-the-art technology to remove the barriers of hearing loss. The Plymouth, Minn-based company specializes in customizable hearing solutions that feature discreet, comfortable products designed to meet each individual's hearing loss needs. Free hearing tests are available at all of the company's 1,200 franchised locations across the U.S.. Franchise opportunities are available for those interested in running their own Miracle-Ear business with the support of a nationwide industry leader. For more information, visit http://www.miracle-ear.com.
###