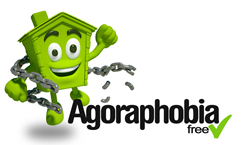 We are enormously grateful to Nominet Trust for making this project possible. Agoraphobia is a very disabling condition and we believe we can help alleviate it with Agoraphobia Free
London (PRWEB UK) 29 October 2013
Virtually Free Ltd, a UK based technology start-up that develops apps to improve emotional health, has been awarded a major Nominet Trust grant to develop Agoraphobia Free, its latest app to help people suffering from agoraphobia, an extreme fear of situations where escape might be difficult or help might not be available if things go wrong. This will be the third app developed by the company following the success of Phobia Free and Stress Free.
Agoraphobia Free, which is being designed with input from agoraphobia sufferers, Anxiety UK and experts from the University of Roehampton, will feature virtual therapy sessions. The company will use the grant to fund the development and testing of the app.
"We are enormously grateful to Nominet Trust for making this project possible. Agoraphobia is a very disabling condition and we believe we can help alleviate it with Agoraphobia Free," said Virtually Free co-founder, Dr Russell Green.
Virtually Free is one of ten companies awarded the 2013 Nominet Trust grant through its Social Tech, Social Change challenge, which was established to drive social and economic change through ambitious new technology. Grant winners must demonstrate their technology will tackle major issues affecting the UK, from social isolation to access to education and healthcare.
Annika Small, CEO of Nominet Trust said, 'This proposal comes from a phenomenally strong team of experienced agoraphobia clinicians who have already made apps that use the virtual world to address phychological needs. This is another visionary use of tech to tackle a hidden issue that causes very profound distress and problems to millions. Great stuff.'
Agoraphobia Free will feature game play to make therapy sessions as engaging as possible, exposing users to virtual environments likely to trigger their phobia. Once users master this virtual environment the app will use the GPS and other sensors on phones and tablets to encourage them to venture the actual places and situations that trigger their fear. The app will help them set goals, track their progress and provide just-in-time interventions if users struggle.
Agoraphobia is a severely limiting condition, affecting an estimated 3 - 6% of the population (around 3 million individuals in the UK) and treatment can be costly. The condition prevents sufferers from leaving home to seek support or clinical therapy. Depending on severity, treatment may require ongoing home therapy or one-to-one escorting when outdoors.
'It's hardly surprising so many people suffering agoraphobia find it nearly impossible to find treatment. Agoraphobia Free will provide an inexpensive alternative to clinical therapy that users will actively engage with,' continued Dr Green.
Virtually Free co-founder and consultant psychiatrist, Dr Andres Fonseca commented on support the company has received from the academic, mental health charity and technology communities.'I'd like to personally thank Nicky Lidbetter and David Smithson from Anxiety UK, Ashley Goodall and Frances Baker from Nexters and the Big Society, and Diane Bray and Elias Tsakanikos from the University of Roehampton. We are only able to tackle this ambitious project thanks to their help,' concluded Dr Fonseca.
About Virtually Free Ltd
Virtually Free (http://virtually-free.com/) develops apps to make therapy more appealing, accessible and affordable. Using gamification, serious games and augmented reality, the company seeks to recreate clinic therapies and bring them to mobile devices.
The company was founded in 2013 by two psychiatrists and a game developer. Doctors Russell Green and Andres Fonseca are members of the Royal College of Psychiatrists in Britain and have been helping patients recover from mental health conditions for 15 years. They have multiple peer-reviewed international publications and lecture at Sheffield University and University College London respectively.
Richard Flower has developed games for 20 years and worked on major franchises such as Tomb Raider.
They founded Virtually Free because they believe it is important to give people tools to improve themselves without having to wait, jump through referral hoops or pay excessive therapy fees.
About Nominet Trust
http://www.nominettrust.org.uk
Nominet Trust is the UK's leading Tech for Good funder. The Trust believes in harnessing the power of digital technology to improve lives and communities. A UK registered charity, Nominet Trust brings together, invests in and supports people committed to using digital technology to create social and economic value.
Nominet Trust has invested in hundreds of projects since its inception, providing business support as well as financial investment, seeking to connect projects to prospective partners who can help increase their reach and impact.
Nominet Trust was founded in 2008 by Nominet, the not-for-profit organisation responsible for the smooth and secure running of the .uk internet infrastructure. Nominet has a strong public purpose and the Trust is one example of its commitment to creating a safer, accessible and diverse internet.
About the Founders Forum for Good
Led by CEO Dafna Ciechanover Bonas, Founders Forum for Good (FFFG) is a non-for-profit foundation, committed to supporting digital innovation for social impact across all sectors. Chaired by Baroness Lane Fox, FFFG was created in June 2013 to bring together some of the world's most dynamic digital entrepreneurs with leaders of social and environmental organisations, in order to support and accelerate new ways to tackle major social issues and inequalities at scale.
Since its launch FFFG has enabled multiple projects and partnerships. Serving as both a concept leader and catalyst, the foundation has forged links between the NGO and Founders Forum community to amplify impact and maximise the benefits to both.
The FFFG board comprises Baroness Lane-Fox (Co-Founder and Chair), Dafna Ciechanover Bonas (Co-Founder and Chief Executive), Mike Lynch (Autonomy), Jimmy Wales (Wikipedia), Tom Hunter (West Coast Capital, Hunter Foundation), John Hunt (Syzygy), Tessa Jowell (former minister of state), Charles Mindenhall (Agilysis), Brent Hoberman (Lastminute.com, Move.com, ProFounders) and Jonnie Goodwin (Lepe Partners, Longacre).
For more information about Founders Forum for Good and its work please go to http://foundersforumforgood.org/