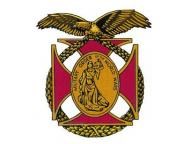 It is nobler to serve than to be served.
West Hills, CA (PRWEB) October 23, 2013
This special Motorcycle Ride to honor Veterans will take place Veteran's Day Weekend on Saturday, Nov. 9th, 2013 in the Santa Clarita Valley. It is sponsored by the MOWW San Fernando Valley and Omar N. Bradley Chapters. All proceeds will go to Habitat for Humanity in the San Fernando and Santa Clarita Valleys for their new 87 homes for Veterans in Santa Clarita, Ca. Registration begins at 8 AM. The ride will began at Old Road Harley on Center Pointe Dr. and it will culminate at Habitat's Groundbreaking BBQ for Heroes.
MOWW & Habitat for Humanity are hoping to find both participants and those willing to donate to this special cause. Please visit their Crowfunding campaign at http://www.youvegotfunds.com/profile.php?pid=165
YouveGotFunds.com is a Crowdfunding website designed to help raise money for charitable causes, new start-ups or creative projects. With banks reluctant to extend credit, many people are turning to their community via Crowdfunding.
Questions? Email info(at)youvegotfunds(dot)com or call 818-569-3018.