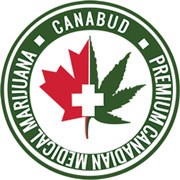 Vancouver, BC (PRWEB) October 28, 2013
Canabud, Canada's premier source for information, reviews and other critical data concerning medical marijuana, has been subjected to a massive wave of spam comments and forced to find ways to combat the problem, just as the website announced a milestone number of visitors.
Medical marijuana has been used for thousands of years. Today, it's becoming a more and more accepted (and valued) treatment option for a myriad range of medical conditions. Physicians across Canada are prescribing medical marijuana for patients suffering from many different diseases. However, finding legal, safe, factual information regarding medical marijuana has been difficult to do. Canabud is the answer to that problem.
The website has grown tremendously since its launch, and today provides access to a significant wealth of critical information, resources, product reviews and retailers in Canada. In fact, the website has grown so much, it recently marked a milestone 10,000 unique visitors. Not long after that milestone, though, Canabud met with one of the fastest growing threats in the online world – spam comments.
One way Canabud serves its users is by providing a user forum where users are able to discuss their situations, their needs, their discoveries and connect with others. However, thanks to a massive wave of spam comments, Canabud was forced to find ways to combat this threat, while simultaneously cleaning up their user forums.
To the casual eye, spam comments on blog posts and within user forums are distasteful, but hardly a serious concern. However, when those comments come in the hundreds or thousands, they can amount to a very real issue. Not only do website administrators have to spend an inordinate amount of time deleting junk comments, but the very presence of those comments detracts from the user experience, driving some users away completely simply to avoid spam.
While Canabud was able to successfully beat back the wave of robo-spam, the problem remains, and is a growing threat to user-centric websites around the world.
To learn more about medical marijuana, read product reviews or learn about retailers in Canada, visit http://www.Canabud.ca.
About Canabud: Canabud is the preeminent source of legal information concerning medical marijuana, its uses and availability throughout Canada. The website offers product reviews, access to Canadian stores, marijuana cooking recipes, forum boards, articles and a great deal more to help Canadians learn more about this increasingly popular medical treatment option.