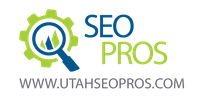 As part of their commitment to excellence, Utah SEO Pros will be building and optimizing local citations for clients of ARM Services.
Salt Lake City, UT (PRWEB) October 25, 2013
ARM Services has formed a partnership with Utah SEO PROS to perform local citation building for its customers. SEO PROS has over 7 years experience in SEO and is based out of Salt Lake City, UT.
Brandon Swenson, founder of SEO PROS, is an expert in online marketing, search algorithm updates, keyword research, directory building, implementation of new and current strategy's and analytics.
ARM is proud to be connected with one of the top SEO companies in Utah. Some of Utah SEO Pros' current customers include Schmidt & Gladstone, The Comfort Outlet, Berlin Chiropractic, and others, just to name a few.
SEO PROS will be building and optimizing local citations for all ARM Services clients effective immediately. What is a local citation? Local citations are defined as "mentions" of a business name and address on other webpages, even if there is no link to their website. An example of a citation might be an online yellow pages directory where a business is listed, but not linked to. It can also be a local chamber of commerce, or a local business association where the business information can be found, even if they are not linking at all to the company website.
Citations are a key component of the ranking algorithms of the major search engines. Other factors being equal, businesses with a greater number of citations will probably rank higher than businesses with fewer citations.
Citations from well-established and well-indexed portals (like Superpages.com for example) help increase the degree of certainty the search engines have about a business' contact information and categorization. To paraphrase former Arizona Cardinals' coach Dennis Green, citations help search engines confirm that businesses "are who we thought they were!"
We are very excited to be working with Utah SEO PROS and believe this change will benefit both ARM Services and its clients. ARM Services' clients will not see an increase in monthly costs to their marketing packages. This cost will be absorbed by ARM Services and considered to be an upgrade to the Silver and Gold Marketing packages currently offered.
Contact:
Brandon Swenson, Digital Marketing Director
Utah SEO Pros
231 E 400 S Suite 320
Salt Lake City, UT 84111
801-413-7734
http://www.utahseopros.com/