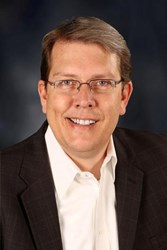 Today Advantage Technologies is a Cloud company and the experience Southam brings to our board will accelerate our business plan. Bryan Currier, CEO
Chicago, IL (PRWEB) October 31, 2013
Chicago-based Advantage Technologies said today that CRM and Cloud IT pioneer, Randal Southam, will join the company's board in the fourth quarter. The leadership team informed staff that this was another tangible step in reaching Advantage Tech's goal of being the best and fastest growing IT services provider in the dental and oral surgery markets in the Eastern US.
"I first worked with Randal on the Microsoft Partner Advisory Council where his insight was instrumental in the development and delivery of Cloud services that millions of people benefit from today," said Bryan Currier, the company's founder and CEO. "As we continue to roll out products and services like CloudPlus, Southam will be a great resource in helping us execute on our plan."
CloudPlus is a service launched by Advantage Technologies earlier this year which includes both a physical device on a customer's site backed by robust Cloud services eliminating the need for the business to make any further capital investments in server infrastructure.
From his office near Microsoft in Seattle, Southam said "The team at Advantage Technologies is comprised of some of the best and brightest people in the IT industry and it will be an honor to help them achieve their goals. I have great respect and fully support the vision of Bryan Currier and his leadership team; I am looking forward to working with them."
Southam is no stranger to board service in both the for-profit and nonprofit sectors. His board experience includes TriVenture, FifthCloud, Fine Solutions, the Healthcare Training Institute, Twentyfive, and his own investment arm, Southam Creative. He has served on the boards of NGOs including Lutheran Social Services, the Eddie Adams Project, and as a Public Director for the Lutheran Alliance to Create Housing. Southam chairs the Southam Endowment Fund which makes micro-loans to entrepreneurs in Africa and South America. His profile is available on LinkedIn.
Based in Chicago, Advantage Technologies serves hundreds of customers throughout the Midwest and Eastern US with field operations in Illinois, Indiana, Wisconsin, Ohio, Michigan, Georgia, and Florida. The company has a large operation with a specialty focus in the dental and oral surgery verticals.