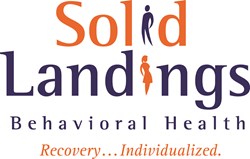 The workshop will focus on the challenges that therapists face when helping individuals stay balanced and focused while pursuing careers in the entertainment industry.
Costa Mesa, CA (PRWEB) October 24, 2013
A unique lecture and workshop on the challenges of working as a therapist in the entertainment industry will be hosted by Solid Landings Behavioral Health on Thursday, November 7, at Maggiano's Restaurant at The Grove in Los Angeles. The event will start at 11:30 a.m. and a complimentary lunch will be served. Registration for the event is available online at http://www.solidlandings.com/events/LAevent.
The workshop entitled, "Working as a Therapist with Success and Failure in the Entertainment Industry," will focus on the challenges that therapists face when helping individuals stay balanced and focused while pursuing careers in the entertainment industry. The lecture will examine how to stay grounded in an exciting and volatile business, as well as the meaning of success and failure and rejection and acceptance, as it relates to creative people such as screenwriters, actors, and others. The lecture will touch on the aspects of the industry that make its participants vulnerable to addiction, anxiety, and depression.
Shayne Vitemb, MFT, a licensed marriage and family therapist will present the workshop; she treats individuals, couples, and groups at her private practice and specializes in treating actors, writers, and other creative people, as well as other professionals in the entertainment field, such as lawyers, agents, and accountants.
Ms. Vitemb holds a Master of Arts degree in clinical psychology from Antioch University as well as in cinema studies from Tisch School of the Arts at New York University. She has worked extensively in the entertainment industry herself, having held production and executive positions at Columbia Pictures and Universal.
Solid Landings Behavioral Health is offering the free lecture and workshop to behavioral health professionals as part of its educational series. Most of the Solid Landings lectures and workshops are provided for free and often allow for C.E. credits.
"At Solid Landings Behavioral Health we are not only committed to providing quality recovery and behavioral health services for our clients but also promote resources and opportunities for behavioral health professionals to network and continue their education or broaden their knowledge base," says Adrienne Stratton, director of marketing outreach at Solid Landings Behavioral Health.
Every month Solid Landings offers free, monthly lectures, seminars, and workshops that delve into interesting, relevant, and informative topics on addiction and recovery. Information and registration to Solid Landings' events can be found at http://www.solidlandings.com/events.
About Solid Landings Behavioral Health
Solid Landings Behavioral Health is a private, for-profit corporation located in Costa Mesa, California. It stands as the flagship brand and managing organization for its core and affiliate centers: Sure Haven Addiction Treatment and Rock Solid Recovery. Solid Landings Behavioral Health was founded on the fundamental principles of commitment, quality care, and individualized recovery programs that are provided in gender exclusive settings to men and women. Programs under Solid Landings Behavioral Health are certified and licensed by the California Department of Alcohol and Drug Programs (ADP).