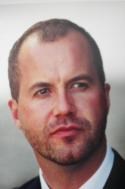 Its a win-win situation for us.
Waterloo Ontario (PRWEB) October 24, 2013
Human resources consulting firm Theonera Inc. is dedicated to helping others find jobs and build careers. Today, the company announced it is taking that commitment even further with support for charity Canadian Crossroads International.
Canadian Crossroads is a charity that helps the extremely impoverished—especially women—overcome economic and social disadvantages through empowerment programs. The programs, which focus on South America and Africa, have a goal to help women advance their lives and the lives of their families by putting solid foundations in place. The charity helps women start their own businesses, create clean sources of water, access affordable education and other meaningful, long-lasting and life-changing initiatives.
"For us business is a way of giving back to society at large," said John Francis, president of Theonera. "Of course we need to make a profit, but more important for us is to give back to society and communities across the globe. We don't view our work as an avenue to become excessively rich. Our goal is to help people directly, through our job search services, and indirectly, though our support of Canadian Crossroads."
Theonera is a full-service human resources consulting firm that works with businesses to simplify the recruiting process. The company functions as an 'outsourced human resources department' that offers flexibility and solutions to meet client needs.
Theonera's HR consultants oversee recruitment and selection, human resource management and planning, organizational behavior, training and development and compensation and outplacement needs for a reasonable, set fee.
For more information on human resources consulting by Theonera Inc., visit http://www.theonera.com or contact 519-656-1051 or john(at)theonera(dot)com.
About Theonera Inc.
Theonera is your solution for Human Resources. We are a global firm with networks in several leading industries. We believe in the importance of finding the right person for the job and are committed to making that happen for your company.
In today's competitive business world, a company's success always comes down to having the right people for the job. At Theonera, people are our business.