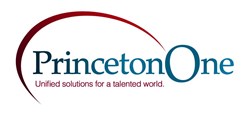 It was an honor to partner with Gleaners Food Bank, which provides critically needed goods to families dealing with food insecurity.
Indianapolis, IN (PRWEB) October 24, 2013
Gleaners Food Bank of Indiana is dedicated to leading the fight against hunger across 21 counties in the central and southeastern regions of the Hoosier state. Over 250 charitable hunger relief agencies depend on Gleaners for the food needed by an estimated 300,000 hungry people—a third of them children. A large part of the nonprofit's tremendous success is due to the generosity of its volunteers and donors. This year, over 21,000 volunteers donated 72,773 hours of service worth $1.3 million.
One of Gleaners' principal services is its BackSacks - Weekend Food for Kids program. This initiative, which was created in 2006, is dedicated to providing weekend food to very food-insecure children in kindergarten through sixth grade. Without the BackSacks program, these children would likely face the anxiety and pain of going hungry over the weekend.
"BackSacks feeds 10,000 children per week throughout the school year," said Gleaners' Director of Corporate and Foundation Relations Robert Wilson. "It is the largest volunteer project at Gleaners, and every one of those 10,000 weekly sacks of food is assembled by a volunteer."
For the second consecutive year, the Indianapolis office of total recruitment services provider PrincetonOne volunteered at Gleaners, assisting with the BackSacks program. This year, PrincetonOne's group packed 1,776 BackSacks, which will be distributed to children throughout participating schools.
"PrincetonOne's commitment to community service makes this program possible, and we are very grateful for their hard work," noted Wilson.
PrincetonOne hopes to continue its tradition of volunteering at Gleaners for years to come. PrincetonOne Program Manager Nate Kresge stated, "It was an honor to partner with Gleaners Food Bank, which provides critically needed goods to families dealing with food insecurity. PrincetonOne is committed to the Indianapolis community, and we look forward to continuing this partnership."
You can find more information about Gleaners Food Bank of Indiana at http://www.gleaners.org.
About PrincetonOne
Headquartered in Skillman, N.J., PrincetonOne is a talent services company that creates and implements innovative solutions for unmet recruitment and retention needs. PrincetonOne provides clients with a cohesive strategy for recruiting, retention, staffing assessment and organizational development. Through a comprehensive suite of services, including executive search, recruitment process outsourcing (RPO) and contract staffing, PrincetonOne delivers unified recruitment solutions and measurable results for more than 1,000 clients around the world. For more information, visit http://www.PrincetonOne.com.