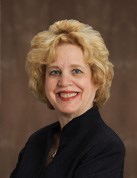 Employers may be more optimistic about the outlook for 2014, but solving their hiring challenge through creative pay and training solutions is paramount to real success.
Waukesha, WI, Plymouth, MN, Palatine, IL, and Moline, IA (PRWEB) October 23, 2013
The results of MRA's 2013-2014 Pay Trends and Talent Strategies reveal both optimism and concern on the part of Midwest employers. The annual survey of 500 employers measures the attitudes of companies in Wisconsin, Minnesota, Illinois and Iowa toward the economy, trends in pay strategies and approaches for employee retention. MRA – The Management Association – conducted the survey during July and August of 2013.
"Employers may be more optimistic about the outlook for 2014, but solving their hiring challenge through creative pay and training solutions is paramount to real success," explains Pam Renick, Director of Surveys and Business Research at MRA.
More than half the participants felt the global, U.S. and state economies will remain the same in the next 12 months. However, Midwest employers have twice as much confidence that their state economy will improve compared to the global economy. While employers are anticipating only slight increases in revenue for 2014 compared to 2013, they are investing in new technology and new equipment. Furthermore, more than 60% are planning to give raises during the period of July 1, 2013 to June 30, 2014. This holds true across all employee segments, from executives to office workers. Plans for top performers include rewards with larger incentives.
Employers from both manufacturing and non-manufacturing sectors say it has become more difficult to hire in their industries. Top reasons are a lack of available candidates and lack of technical skills. The inability to hire has impacted growth, resulting in additional talent acquisition costs, the inability to achieve forecasts, declining service quality and the inability to effectively innovate.
Not surprisingly, the most important objective guiding compensation strategies is to retain current talent. For 2014, there is clearly an emphasis on recruiting (38%) and training employees (34%). Top hiring strategies consist of focusing on existing staff for training, filling jobs with existing staff who have the potential to learn, and focusing on existing staff retention for jobs where recruitment is most difficult. Organizations claimed, "We're developing our own training program," and "We're improving our culture and environment" to retain employees.
In the midst of ongoing hiring and retention challenges, employers are clearly shifting their focus to training and ongoing development of their current work force. They are looking inside (rather than outside) as one of their primary survival and growth strategies.
About MRA – The Management Association
Founded in 1901, MRA is a not-for-profit employer association headquartered in Waukesha, Wis., that serves more than 4,000 employers in Wisconsin, Minnesota, Illinois, and Iowa, covering 800,000 employees throughout the world. MRA, one of the largest employer associations in the nation, helps its member organizations to thrive by creating powerful teams and safe, successful workplaces. MRA conducts 1,300 learning events each year. MRA members receive access to expert guidance, best practices, professionally facilitated roundtables, essential tools, and dozens of business services in the areas of human resources and training. To learn more and to become a member of MRA, visit http://www.mranet.org. MRA's offices are located in the cities of Waukesha, Wis., Plymouth, Minn., Palatine, Ill., and Moline, Iowa.