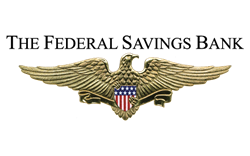 In 2012, the VA helped 72,391 veterans retain their homes after falling under distress with their mortgages.
Chicago, IL (PRWEB) October 24, 2013
With lender restrictions tightening over the past few years, applications for a VA home loan have exploded, reaching a record number of VA loan guarantees in 2013. The Federal Savings Bank, veteran owned, encourages all VA's who are looking to purchase a home to apply for a VA home loan.
Home loan program helps veterans
Since the recession, the number of VA home loans has increased year after year, as veterans can benefit from getting a low rate mortgage with little or no down payment. In 2012, the VA helped 72,391 veterans retain their homes after falling under distress with their mortgages, and foreclosure rates dropped by 28 percent. At a time when lending restrictions have tightened, VA home loan eligibility has allowed many to refinance their loans and help the housing market.
The VA home loan program is reaching its 70th anniversary in 2014 and has helped guarantee more than 19.4 million homes for veterans.
VA resumes work after government reopens
The government shutdown posed the greatest risk to veterans who were in danger of not receiving benefit checks that many use to cover their expenses. Thankfully, the shutdown ended Oct. 16 as Congress voted to pass a deal to reopen the government and extend the debt ceiling. However, the VA is now facing a backlog of benefit claims and has stated it will work to process them quickly.
"With the shutdown over, we are all very grateful that the Nov. 1 benefit checks will go out to approximately 5 million Veterans and other beneficiaries as scheduled," said Eric Shinseki, secretary of Veterans Affairs on October 17th. "We at VA are working quickly to resume normal operations in order to fulfill our solemn obligation – to ensure that Veterans receive the benefits and services they have earned through their service."
The VA was already facing a large backlog of 190,000 claims before the shutdown, leaving many employees working an average of 20 hours of overtime each week over the last six months.
Contact the Federal Savings Bank, a veteran owned bank, for information on VA home refinancing.