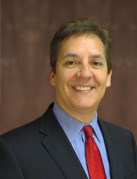 With more than 15 years of success leading exceptional organizational development, David is an expert in creating partnerships that benefit all stakeholders.
Waukesha, WI (PRWEB) October 24, 2013
MRA, a not-for-profit employers association, announced David Karst as Director of Business Partnerships. Karst's efforts are focused on linking members with MRA's respected and extensive Roundtables program, enabling HR leaders and other business leaders to share best practices and new ideas with their peers. MRA helps member organizations through talent, tools, technology and training.
Karst is also responsible for member relationships in Madison/Dane County, Wis., bringing training and HR services, roundtables and other employer networking events to that region.
Karst will help members achieve their business goals by connecting members to MRA's leadership development opportunities and a wide range of services with time- and cost-saving benefits.
"David is a forward-thinking human resources and business professional," noted Vicki Vought, MRA Vice President. Vought added, "With more than 15 years of success leading organizational development, David creates partnerships that benefit all stakeholders. We're pleased to add David to MRA's talented team of experienced pros."
A graduate of the University of Missouri, Karst has elevated various organizations to higher achievement by applying more efficient operational processes and implementing strategic, management, sales and marketing programs. Heading a human resources team, he was instrumental in adopting first-class talent management, acquisition, recruiting and employee development standards. Karst's business development acumen, coupled with his broad-based HR experience, adds further depth to MRA's exceptional member services.
Recognized for his collaborative leadership style, Karst serves as a board member of Wisconsin Governor Scott Walker's Task Force on Minority Unemployment. He has also served on the Governor's Council on Workforce Investment and is the Founder and Chair of the Wisconsin Seasonal Workforce Coalition.
MRA membership is available to companies of any size. As the second largest employer association in the country, MRA partners with more than 4,000 employers to create powerful teams and safe, successful workplaces.
About MRA – The Management Association
Founded in 1901, MRA is a not-for-profit employer association headquartered in Waukesha, Wis., that serves more than 4,000 employers in Wisconsin, Minnesota, Illinois, and Iowa, covering 800,000 employees throughout the world. MRA, one of the largest employer associations in the nation, helps its member organizations to thrive by creating powerful teams and safe, successful workplaces. MRA conducts 1,300 learning events each year. MRA members receive access to expert guidance, best practices, professionally facilitated roundtables, essential tools, and dozens of business services in the areas of human resources and training. To learn more and to become a member of MRA, visit http://www.mranet.org. MRA's offices are located in the cities of Waukesha, Wis., Plymouth, Minn., Palatine, Ill., and Moline, Iowa.