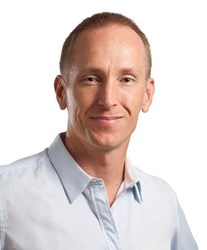 Create content as part of your overall online marketing strategy. Build your social profiles especially on Google+. These two areas are most important for success in SEO 2013.
(PRWEB) October 25, 2013
"Many businesses are still reeling from the effect of Google Panda and Penguin updates," says business coach Gollan, "but there is reason to feel optimistic about SEO in the long-term.
"For instance, the changes in SEO 2013 have been continuations of alterations that have been in motion for the last one to two years.
"Create content as part of your overall online marketing strategy. Build your social profiles especially on Google+. These two areas are most important for success in SEO 2013."
In SEO 2013: Trends for Entrepreneurs Gollan shows how to take advantages of the changes in SEO in order to ensure a company's growth for the remainder of this year and next.
Get an endorsement (link building) strategy established. In fact, no-one really refers to 'link building' anymore – it's more about 'link earning,' says Gollan. Google Panda did away with sites which were of poor quality and referred to as content farms in an effort to ensure only quality content appeared at the top of search engine listings.
Google Penguin hit bad links so that sites with links which weren't 'legitimately' obtained were marked down in the rankings, advises company marketing adviser Gollan. Links do, however, still matter as they're a way of telling a visitor to a company site that it's worthy of their attention.
Building links for a company is definitely a long term strategy, advises business mentor Gollan. The following is a guide:
Rand Fishkin of SEOmoz gets links through approaching people he admires in his industry via email and asking if there is anything he can do to help them ie promote their content on his social site via a link.
Derek Halpern of Social Triggers said people want to link to other websites for reasons which were either economic, social or moral. He advises one way to get a free link would be to interview someone who's just released a new training programme or interesting new service then publish that interview on the company's site.
Quality content is still king when it comes to copywriting and marketing, says business guru Gollan. People link to great content in a natural way because they want to share it. The more shares via social media sites, the better a company's SEO and the higher it will appear in search engine rankings – particularly if targeted keyword phrases are involved.
Blogging is an excellent place to start when it comes to content marketing strategy. Writing posts on a weekly or even a monthly basis is a great way of showing Google that the company's website contains fresh updated copy on a regular basis.
The type of content your blog should contain includes answers to the type of questions a company will receive from customers via email. Google AdWords Keyword Planner Tool can also help companies find out what sort of questions their customers have been asking.
Build a Presence on Google+
To improve SEO ranking social media is important. Social media shares and comments are having an increasing influence on a company's SEO and search engine rankings – particularly when it comes to Google+.
Google Authorship is a new scheme which attempts to encourage authors to create and enhance their profiles on Google+. Having an image really help results and boost rankings.
Alter Content to Make Videos
YouTube videos are now regarded very highly by search engines via the Panda update. It's easy enough to repurpose content into a video or even create content for a video eg a car repairer could show what a dodgy engine sounds like.
More entrepreneurial and business marketing tips are available on Gollan's website. Do your business a favour and sign up now!