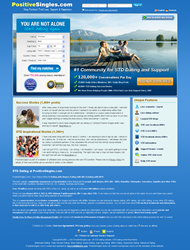 Los Angeles (PRWEB) October 28, 2013
In October, positivesingles.com conducted a survey on how many women with STD's want to have children and whether they might be worried regarding transmission of STD from mother to child. There were a total of 79,907 women who participated in the survey. Female members who were not sure if they wanted children and carried a fear of transmitting their STD to child accounted for 32.94% in the survey. Women who knew they didn't want to have any children accounted for 34.29% and 32.77% accounted for women who wanted to have children. For many people suffering from an STD need to have all the knowledge regarding possible transmission from mother to child during pregnancy.
According to UNAIDS data in 2011, each year 1.5 million HIV infected women become pregnant. Those mothers who do not take the antiretroviral drugs during pregnancy have a 15-45% chance of transmitting HIV to the child. However, those mothers whom have taken the antiretroviral drugs during the pregnancy have less than a 5% chance of transmitting HIV to the child. Globally, since 1995 more than 350,000 children have been born without HIV transmission from the mother. This is due to the ability to be armed with information about HIV and how to deal with avoiding the transmission during pregnancy, breast feeding, and delivery. It is now possible more than ever for women to carry children and give birth to them without always transmitting the STD from mother to child.
Knowing how to be safe during pregnancy, seeing a doctor regularly, taking recommended medications, and following the doctor's orders have resulted in less births with STD transmission from mother to child. There are always going to be risks involved, but there are steps that can be taken to have a child without your STD.