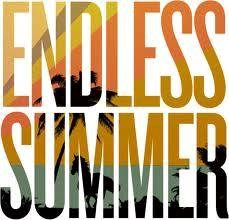 many of our current and former patients are eager to share their success with the world, and we are pleased to be able to offer them the opportunity to do that on our Facebook page
Delray Beach, FL (PRWEB) October 25, 2013
For the first time in its history, Halfway There Florida is showing before and after photographs of actual clients on its Facebook page. These pictures are willingly being shared by former clients of the halfway house in Delray Beach who want to show others the positive difference that's been made in their lives since coming there.
Patients can voluntarily submit their photographs to the site, and also have the option of remaining anonymous when doing so. The idea behind posting photographs is to encourage others who may have been wanting to undergo addiction treatment, but were afraid that they may not benefit from it. By viewing pictures of others, people will also get an idea of what treatment at this center might be like, which could encourage them to take the next step and call Halfway There for help.
Halfway There offers a variety of different programs to treat people who are at different stages of recovery. It is a pet-friendly facility that is located less than one mile from the beach. Separate residential areas are available for men and women, and clients are always treated like members of the family by the caring and concerned staff members who work here.
Eric Snyder remarked that "many of our current and former patients are eager to share their success with the world, and we are pleased to be able to offer them the opportunity to do that on our Facebook page." The site will continually be updated with new pictures as they become available, and visitors to the site are encouraged to "like" these photographs as well as share posts on this page with others.
For more information on Halfway There Florida, visit their website at http://www.halfwaythereflorida.com, or check out their Facebook page: https://www.facebook.com/Halfwaytherefla. An admissions representative can also be reached by calling 561-245-2260.