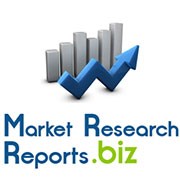 Albany, NY (PRWEB) October 23, 2013
Social Gaming Market Entry and Success Strategy Analysis 2013
The significant rise of social networks has created a springboard for the social gaming segment of the entertainment industry. Gaming is becoming increasingly compelling thanks to various enhancements such as the addition of socially playable and sharable features within games, which have gradually become common characteristics.
To check out the complete table of contents, visit: http://www.marketresearchreports.biz/analysis-details/social-gaming-market-entry-and-success-strategy-analysis-2013
While generally a lucrative segment, the industry has its own challenges including short-term focus, low user retention, high CPA & OPEX, low ARPPU, and fragmented platforms.
This research evaluates the strategy of both successful and unsuccessful social gaming companies. Through this analysis, we have developed Success Guidelines for social gaming companies (start-up and established companies).
Companies in Report:

6waves
Bitcoin
Bitfold Games
Booyah
Facebook
King.com
Kontagent
Playdom
Playspan
Pretty Simple
Sojo Studios
Superewards
Trialpay
Ubisoft
Zynga
Click Here To Download Detail Report: http://www.marketresearchreports.biz/sample/sample/176565
Report Benefits:
Recognize how a strong value chain can mitigate social gaming risks to minimum
Understand features and strategic steps that are crucial for social gaming success
Identify how to create and introduce new compelling games vs. existing social games
Identify factors that drive success of social gaming companies and how others can learn from them
Identify the structure of a social gaming costs and how to keep marketing and acquisition budget low
To buy the copy of this report, visit: http://www.marketresearchreports.biz/analysis/176565
Target Audience:
Social network companies
Mobile application developers
Wireless infrastructure suppliers
OTT application and service providers
Social entertainment application developers
Wireless carriers and other service providers
Online, mobile, casual, and console game companies
Latest Reports:
The Global C2/C4ISR Market 2013 - 2023: http://www.marketresearchreports.biz/analysis-details/the-global-c2c4isr-market-2013-2023
Product Synopsis
This report is the result of SDI's extensive market and company research covering the global C2/C4ISR industry. It provides detailed analysis of both historic and forecast global industry values, factors influencing demand, the challenges faced by industry participants, analysis of the leading companies in the industry, and key news.
Introduction and Landscape
Why was the report written?
"The Global C2/C4ISR Market 2013-2023" offers the reader detailed analysis of the global C2/C4ISR market over the next 10 years, alongside potential market opportunities to enter the industry, using detailed market size forecasts.
Click Here To Download Detail Report: http://www.marketresearchreports.biz/sample/sample/175887
What are the key drivers behind recent market changes?
Even though countries are cutting their defense budgets across the globe, or increasing them at a marginal pace, C2/C4ISR spending it poised to rise significantly. This is primarily due to the important role these systems play in modern warfare. The move towards a greater international presence by the European Union (EU) and NATO forces, coupled with a desire for interoperability, has compelled Europe's governments to increase their spending in most sectors of the C2/C4ISR market. Strategic communications is the segment of the European C2/C4ISR market which is predicted to record maximum growth over the next decade, as nations such as Germany, France, Italy and the UK invest in key communications programs
Drug Reconstitution at the Point-of-Care Market - Global Industry Analysis, Size, Share, Growth, Trends and Forecast, 2013 - 2019: http://www.marketresearchreports.biz/analysis-details/drug-reconstitution-at-the-point-of-care-market-global-industry-analysis-size-share-growth-trends-and-forecast-2013-2019
Today, a majority of newly approved drugs are being marketed in lyophilized form for reconstitution at the point of care as molecular complexity of these drugs does not allow their distribution in a liquid form. Earlier, reconstitution and mixing was quite difficult and used to involve multiple steps that's why drugs requiring reconstitution were used to administer in healthcare settings by medical professionals resulting into higher treatment costs. Continued development in healthcare has led to the inception of advanced technologies leading to reconstitution of the drugs by patients themselves requiring treatment for a variety of diseases such as multiple sclerosis, hemophilia and rheumatoid arthritis.
A variety of medical devices used for reconstituting drug before administration are dual chamber syringes, dual chamber cartridges, direct connect to vial, vial adapters, vial to vial systems, closed system transfer device and needle less transfer devices. Some of the commercially available medical devices for drug reconstitution at the point of care are EZMix and Unifill Select marketed by an American company Unilife. Some of the key players operating in this market are Unilife, Sensile medical, Integrity Bio, Eli Lilly, Becton Dickinson, Alkermes, Bioject Medical technologies, Inc., Baxa Ltd. and Bespak Europe Ltd.
Click Here To Download Detail Report: http://www.marketresearchreports.biz/sample/toc/175722
The global market for drug reconstitution at the point of care is driven by increasing demand of drugs requiring reconstitution, increasing pharmacological efficacy and advancements in technology leading to easy drug reconstitution such as Dual chambers in a single device has enabled the storage of drug powder and diluents separately without any interaction. SenseLyo, a drug reconstitution system marketed by Sensile Medical enables automated filling of various drug reservoir types and sizes. Growing number of new chemical entities being used as therapeutic agents also increases the demand for drug reconstitution devices rendering them stability at room temperature.
About Us
MarketResearchReports.Biz is the most comprehensive collection of market research reports. MarketResearchReports.Biz services are specially designed to save time and money for our clients. We are a one stop solution for all your research needs, our main offerings are syndicated research reports, custom research, subscription access and consulting services. We serve all sizes and types of companies spanning across various industries.
Contact
M/s Sheela
90 Sate Street, Suite 700
Albany, NY 12207
Tel: +1-518-618-1030
USA – Canada Toll Free: 866-997-4948
Website: http://www.marketresearchreports.biz/
Blog: http://mrrfocuseconomics.blogspot.com/