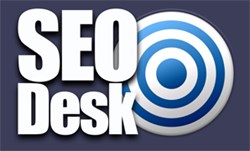 (PRWEB UK) 25 October 2013
Extreme Studios, a website design and video production company from Surrey, is pleased to announce a business partnership with SEODesk. This new relationship will see SEODesk provide assistance in developing their SEO services and in being ranked for relevant and local keyword terms. The company has experienced a strong period of growth in the past year and is eager to increase the level of brand awareness in Surrey and beyond. This new relationship with SEODesk is viewed by Extreme Studios as being the best way to develop naturally and achieve successful growth in the local area.
Extreme Studios is recognised for offering the best value for money web design Surrey has to offer. The company offers a complete range of digital services, but their main focus is on delivering reliable and easy to use websites. Extreme Studios provides a comprehensive range of CMS options, making them the perfect choice for clients who want to take complete control of their own site. The team at Extreme Studios assists clients in maintaining a website, making them the web designers Surrey turns to for the best results.
In addition to a comprehensive range of web design services, Extreme Studios offer graphic design, photography and video production services. This range of digital services makes Extreme Studios not only the number one choice for web design in Surrey; it ensures that they are the people to trust for all digital services. The convenience that comes from working with a single firm and representative ensures that a project will run more smoothly, and Extreme Studios is pleased to provide a complete and comprehensive digital services package for all of their clients.
SEODesk is regarded as one of the strongest search engine optimisation firms in the United Kingdom. The firm has an excellent reputation for placing businesses onto the first page of search engines for local and relevant keyword terms. Extreme Studios were eager to find a SEO organization that would help them to raise awareness and the reputation of SEODesk made them the natural choice. Extreme Studios looks forward to working closely with SEODesk and to becoming the most popular web designers Surrey has to offer.
Having a viable and effective presence online is crucial for businesses, and this is where turning to local experts can provide the best results. Extreme Studios believes that working closely with SEODesk will help them to reach out to more clients, allowing them to help more businesses in Surrey develop a website that will have a positive impact.
About Extreme Studios:
Extreme Studios offer a complete digital services package for clients in Surrey and beyond. The firm is best known for providing a value for money website design service but the company can also offer graphic design, photography and video production services. This range of services ensures that the company offers everything businesses need to get their name known and their brand recognised in their local community and beyond. Extreme Studios aim to provide a stylish and functional web service to all clients.