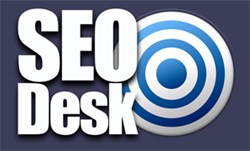 (PRWEB UK) 26 October 2013
LED Light Store, a leading UK lighting specialist firm, is pleased to announce the launch of their new responsive website. The site will now recognise the device that guests are viewing the site from and will provide them with a website experience that is tailored to their needs. The company has been at the cutting edge of LED and lighting technology for the past decade and decided it was time to provide a website experience that was at the forefront to technology. The new responsive nature of the site means that users on desktops, tablets and smart phones will be able to browse and shop online in a manner that is comfortable and intuitive.
The LED Light Store has always looked to provide customers and clients with the widest range of options possible. While many firms will provide LED strip lights for their customers, this store has pledged to provide all manner of LED lighting products. This has enabled the firm to become a firm favourite with not only domestic clients but also with commercial clients. The company also has a strong reputation in providing affordable, stylish and reliable LED solutions for artists and creative designers. No matter what LED lighting solution a person or company is looking for, the LED Light Store is able to provide it.
Customer service has always been at the centre of what the company tries to provide, and this can be seen with the new responsive website experience. Buying a light doesn't have to be a difficult process nor does it have to be a dull one. The responsive nature of the site ensures that all users will be able to navigate the site easily and get a better view of the products that are on offer. Whether a client is looking for a LED panel or they want to view the complete range of LED modules, the LED Light Store provides the perfect e-commerce solution for clients.
With the ability to create a wish list of LED products that can be stored and purchased at a later date, LED Light Store aims to make the buying process as simple as possible. With LEDs becoming increasingly popular thanks to their environmentally friendly reputation and the long-term savings associated with these products, it is likely that more households and companies will be switching to a LED solution. This is where it is vital to find a LED supplier that is experienced and can provide assistance to all clients. With their new responsive website service, LED Light Store is the obvious LED expert to choose.
About LED Light Store:
LED Light Store was established more than 10 years ago and the firm is recognised as being a lighting specialist. With a firm reputation for lighting innovation, the company aims to deliver an affordable and reliable service to all clients. With a focus on providing environmentally friendly lighting products, LED Light Store is always looking towards the future.