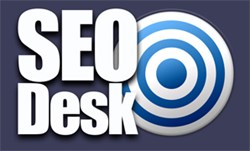 (PRWEB UK) 27 October 2013
Oldfield Roofing Services, one of the leading roofing companies in the West of London, is extremely pleased to announce that they have entered into partnership with SEODesk. This move will see the search engine optimisation company take control of website content and online communication channels for the roofing company. Oldfield Roofing Services believes that this will help to increase awareness of the company and the services they provide in the west of London.
Oldfield Roofing Services has a strong reputation in Fulham, Chelsea and Kensington with a great number of positive testimonials being provided by existing clients. The firm, which was established in 1983, receives a considerable amount of work through repeat customers and recommendations from former clients. The company believes that their standing in the local community provides them with the perfect time to expand upon their popularity and that the new partnership with SEODesk will be the catalyst to increased success.
Given that SEODesk has a considerable track record in placing businesses on the front page of search engines, the reason for Oldfield Roofing Services working with them is apparent. SEODesk has a lot of experience in placing firms at the top of search engines with relevant and local based keywords, which fitted perfectly with the aims that Oldfield Roofing have for the rest of 2013 and beyond.
The company offers a bespoke service to all clients, ensuring that value for money and the desired finish is always achieved for clients. The firm specialises in new roofs, repairing old roofs and can work with felt, asphalt and GRP roofing. It is this flexibility that has seen the firm be hailed as creating the finest roofing Fulham, Chelsea and Notting Hill has ever seen. The firm provides a free estimate, with no obligation to buy, for all of their work, which is another indicator of the high level of service on offer from the firm. Having been in business for 30 years, Oldfield Roofing Services understands what their customers are looking for, and they look forward to providing this for many years to come.
The new partnership with SEODesk will enable Oldfield Roofing Services to focus on their core strengths while knowing that their online presence is well represented. This provides the firm with confidence that they will be able to build on their success to this point and will ensure that they can help many more customers in the months, and years to come.
About Oldfield Roofing Services:
Oldfield Roofing Services was established back in 1983, meaning this firm has 30 years' worth of experience in the roofing trade. The firm is recognised as being one of the leading West of London roofers, and they have developed a sizeable local following. Over 70% of the firm's current trade comes from past clients or word of mouth recommendations from previous clients. The firm has a number of specialities in the roofing sector, and they can provide a bespoke service for all clients.