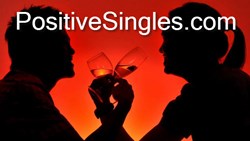 Los Angeles, California (PRWEB) October 25, 2013
Nearly 20 million new infections related to STD's come up every year in the United States confirmed by the Centers for Disease Control and Prevention. According to the survey by PositiveSingles.com, the fear of rejection is cited as the major reason behind the spread.
PositiveSingles.com, an STD online dating site, surveyed a random sample of about1,500 people who are living with STDs in order to find that why STD infected people intentionally spread sexually transmitted disease to others.
According to the survey conducted, of people who are infected with STD intentionally by their partners, 55.45 percent confirm that their partners never disclose the health issues because of the fear of rejection. STD infected people want to date, but they are frequently rejected after informing their disease. Finally, they choose to hide the truth because they are afraid of being rejected.
In the survey, the second reason behind the infected intentionally spreading the disease was found as Partner Control with 25 percent confirming the same. Some of the offensive people infect their partner intentionally in order to control them. STD infection disturbs the sense of self worth and lead people to the ashamed feeling and depression. These individuals want other non STD people to have same feeling of shame and rejection and make efforts to induce disease in their partner as well. They have in mind that if their partners also have STD infection, they would not have any option except staying with them.
The third reason was Vengeance with over 17 percent confirming the same. STD infected people have the feelings of revenge on society or other people. They have been lonely for long and rejected by people. They believe that infecting other people with same disease would reduce their pain.
PositiveSingles.com also revealed that 2.55 percent people also have other kinds of reasons including revenge on their exes or lack of money for treating disease among others.
About PositiveSingles.com
As the largest and most trusted online dating site for people living with Herpes, HPV, HIV / AIDS, Hepatitis, Chlamydia, Gonorrhea, Syphilis and other STDs, PositiveSingles.com is completely anonymous and cares about members' privacy more than other sites. You are not required to submit any information that you are not comfortable with on this site. Whatever you are looking for Herpes dating, HPV dating, HIV AIDS dating, or any other STD dating, PositiveSingles.com is the best place.