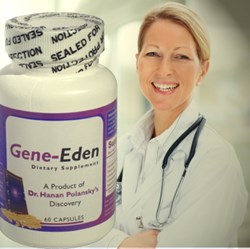 Major studies have shown that women who were vaccinated nevertheless developed cervical cancer. - Dr. Uzi Beller, The Jerusalem Post
Rochester, NY (PRWEB) October 24, 2013
An excellent review of scientific and medical studies on HPV, the type of cancers it causes, and the available treatments, was published this last week (1).
How does one become infected with HPV? WebMD notes that "Sexual activity spreads the virus, a very common one. It's one of the most common sexually transmitted diseases (STDs) in the country, according to the CDC, with more than 20 million people currently infected and another 6.2 million contracting the virus each year. About half of those with HPV are aged 15 to 24. Surveys suggest 3.7% of U.S. girls have sex by age 13, and 62.4% have had sex by the 12th grade (2)."
Not all HPV infected individuals get cervical cancer. There are women who are more likely to develop this disease than others. The review showed that other risk factors include "early-age sexual activities; high number of sexual partners, which is the most salient risk factor; suppression and alteration of the immune status; long-term use of oral contraceptives; and other hormonal influences (1)."
Many health officials, agencies and practitioners argue for the use of HPV vaccines in the prevention of HPV infection. This is because "Over 95% of cervical cancer cases worldwide test positive for oncogenic HPV DNA… therefore, prevention may be a valuable strategy for reducing the economic and disease burden of HPV infection (1)."
Some government agencies have gone so far as to call the HPV vaccine the 'anti-cancer' vaccine according to an article published on August 18, 2013 on UPI.com (3)." It may thus be surprising to some that a study published on October 11th in the medical journal Oral Oncology says that the HPV vaccine has only limited effectiveness against the virus (4).
Study authors wrote that, "DNA vaccines for HPV related cancers (such as Gardasil) are attractive for multiple reasons, yet are significantly limited by (many) problems… (4)." Moreover, the Gardasil website itself contradicts government health officials by saying that Gardasil does not "protect against diseases caused by other HPV types or against diseases not caused by HPV. GARDASIL does not prevent all types of cervical cancer, so future cervical cancer screenings will be important for your daughter. GARDASIL does not treat cervical cancer or genital warts (5)."
Even worse, Dr. Uzi Beller, an international authority on gynecological cancers who treats patients on a daily basis, said that, "Major studies have shown that women who were vaccinated nevertheless developed cervical cancer." His comments were published on September 21, 2013 in The Jerusalem Post (6).
"HPV prevention strategies rely heavily on HPV vaccines that are controversial in terms of efficacy and safety, and do not help those with an existing HPV infection. Therefore, we recommend Gene-Eden-VIR, which was proven to reduce HPV symptoms in a recent post-marketing clinical study. We also recommend changing high risk behaviors." – Mike Evans, polyDNA
In a study published on August 12, 2013 in the peer reviewed, medical journal Pharmacology & Pharmacy, in a special edition on Advances in Antiviral Drugs, showed that Gene-Eden-VIR reduced HPV symptoms in individuals already infected with HPV. Study authors wrote that, "Individuals infected with the HPV…reported a safe decrease in their symptoms following treatment with Gene-Eden-VIR (7)." The study authors also wrote that, "We observed a statistically significant decrease in the severity, duration, and frequency of symptoms (7)."
To learn more about Gene-Eden-VIR, and HPV visit http://www.gene-eden-kill-virus.com. All orders of Gene-Eden-VIR are completely confidential, and no information is shared or sold to any third party. Privacy is assured.
###
References:
(1) http://www.ncbi.nlm.nih.gov/pubmed/24129107
(2) http://www.webmd.com/vaccines/features/hpv-cervical-cancer-vaccine-15-facts
(3) http://www.upi.com/Health_News/2013/08/18/CDC-HPV-the-anti-cancer-vaccine/UPI-17511376863146/
(4) http://www.ncbi.nlm.nih.gov/pubmed/24126224
(5) http://www.gardasil.com/about-gardasil/about-gardasil/
(6) jpost.com/Health-and-Science/HPV-To-vaccinate-or-not-to-vaccinate-326711
(7) scirp.org/journal/PaperInformation.aspx?PaperID=36101
polyDNA is a biotechnology company that develops dietary supplements using the unique scientific method developed by Dr. Hanan Polansky, which is based on Computer Intuition.
In addition to his unique scientific method, Dr. Polansky published the highly acclaimed scientific discovery, called Microcompetition with Foreign DNA. The discovery explains how foreign DNA fragments, and specifically, DNA of latent viruses, cause most major diseases.
polyDNA developed Gene-Eden-VIR, an antiviral natural remedy that helps the immune system kill latent viruses.