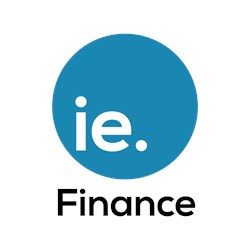 The summit will provide actionable insight into finance transformation, business partnering and scenario tested FP&A.
San Diego, CA (PRWEB) October 24, 2013
As FP&A professionals begin to contribute to risk management, decision support and corporate strategy, they are moving away from a transactional role to become key advisors to their business. With these developments, there has never been a greater need to understand the tools and best practices that are driving innovations within financial forecasting and planning. If businesses want to grow in new and existing markets, finance professionals need to be more than controllers and corporate gatekeepers in today's challenging economic environment. They must become trusted leaders, who use their inherent understanding and experience to help drive the performance of their organisation.
"The Financial Forecasting & Planning Innovation Summit is the flagship summit of the year," said Daniel Miller, International Events Director at Innovation Enterprise. "Over 200 finance professionals will be attending and the summit draws on over 4 years of financial planning and analysis expertise. The summit will provide actionable insight into finance transformation, business partnering and scenario tested FP&A. You will return to the office ready to implement the latest FP&A initiatives.
This summit hosts an outstanding line up of over 20 distinguished speakers, who hold key leadership positions in America's most influential companies. Jacky Wu, Vice President of FP&A at American Tower will be conducting a keynote presentation on "Financial Planning for Success in a Global Environment." The presentation will discuss how American Tower has increased its returns to shareholders whilst maintaining sustainable and high margin cash flows. Other presentations will focus on the importance of accurate financial planning – a topic that resonates with disruptive start-ups, middle market players and established conglomerates alike.
American Tower will be joined by leaders from Molina Healthcare, GE Oil & Gas, Microsoft, Dunham's, Starbucks and many more, for two days of inspiring presentations, networking and discussions on the future of financial forecasting & planning.
The schedule for the summit has been released and can be viewed on the link below:
http://theinnovationenterprise.com/summits/fpa-sandiego2014/schedule
###
About IE.- Innovation Enterprise, a CFO Publishing company is an independent business-to-business multi-channel media brand focused on the information needs of Senior Finance, Operations, Planning, Strategy, Decision Support & Advanced Analytics executives. Products include IE.Summits, IE.Finance, IE.Analytics, IE.Operations, IE.Strategy, IE.Membership and IE.Insights. Whether it's delivered online, or in person, everything IE produces reflects the company's unshakeable belief in the power of information to spur innovation.