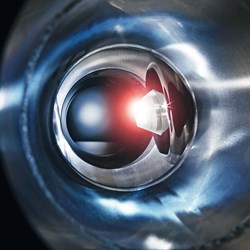 Ashland, Virginia (PRWEB) October 24, 2013
Carbo 520 Optical from Anton Paar is an inline CO2 sensor that is easily installed directly inline and in constant contact with the processed sample. Carbo 520 Optical measures CO2 concentration based on the spectroscopic approach of Attenuated Total Reflection (ATR), so the only "motion" in the system is the passing of infrared light through a crystal. Since the sensor has no moving or mechanical parts, there is no wear and tear and no disposables are required. Benefits of the Carbo 520 Optical include:
Minimize your operating costs

Requires 10 W or less
Needs no external purging gas or compressed air
No consumables required
Selective and reliable

Selective CO2 measurement
Not influenced by other gases (such as nitrogen, oxygen)
Color and turbidity are irrelevant to the measurement results
Measure all beverages with a single setup

Sugar composition or solubility have no influence
Same measurement method for all kinds of beverages like colas, beers, wines etc.
Fast results anytime anywhere

Every four seconds
Full connectivity by fieldbus communication (PROFIBUS, ModBus TCP, PROFINET, EtherNet/IP)
Classic analog outputs (4-20 mA) and digital-IOs available
Carbo 520 Optical from Anton Paar is a truly "fit-and-forget" system that provides linear, drift-free CO2 readings over the entire measurement range from 0 g/L to 12 g/L– and gives way to a new kind of certainty in CO2 monitoring throughout the beverage production process.