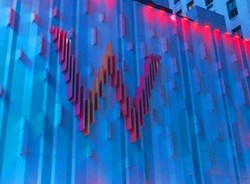 Indianapolis, Indiana (PRWEB) October 24, 2013
Bullseye Event Group, one of the nation's leading event and group ticket companies, announced today that they have a new hotel package available for Super Bowl XLVIII. The package will accommodate guests and their travel partners for up to three nights at the W New York Hotel.
The W New York Hotel is located on Lexington, just minutes away from Grand Central Terminal, Times Square, Rockefeller Center, the Theater District and Fifth Avenue Shopping. Anything in midtown Manhattan is easily accessible, and when you exit the W New York Hotel, guests will be only five blocks away from Super Bowl Boulevard.
In the heart of New York City, right in the midst of fabulous shopping, world class dining, and all the excitement of Super Bowl XLVIII, the W New York Hotel is waiting for the arrival of football fans from all across the country.
The W New York Hotel has state-of-the-art technology built into every aspect of the hotel, and it will wow guests with features like amber-lit side tables, plasma TV's and High-Speed Internet Access from every room. The W New York is modern and chic and has everything guests need to unwind from a busy day at the Bliss49 Spa, celebrate the win of their favorite team at multiple on-site restaurants and lounges, or get into shape with the SWEAT® Fitness Center.
Deluxe Accommodations at this hotel are available for four days and three nights, from January 31st through Super Bowl Sunday, February 3rd, 2014. With this travel package, Bullseye Event Group Clients will receive:

Access to the NFL Super Bowl Village
Upper Level End Zone tickets for the Super Bowl Championship game on Feb. 2nd, 2014 – (ticket upgrades available)
Admission to the Super Bowl 2014 Players Ultimate Tailgate Party
Bullseye Event Group also has tickets available to other Super Bowl Attractions like the Leather and Laces Party. For more information about this travel package, or to purchase tickets to any of the Super Bowl XLVIII events, visit: http://BullseyeEventGroup.com/.
About the Super Bowl Players Ultimate Tailgate Party
The Super Bowl Players Ultimate Tailgate is a pre-game Super Bowl party that offers celebrity guests, live entertainment, a five star food menu prepared by international super chef Marcus Samuelsson, and open premium bar from 11am to 4pm Super Bowl Sunday. The name, Super Bowl Players Ultimate Tailgate, says it all. This is where the current active players come on Super Bowl Sunday, 20+ current players will be in attendance. The venue is Gotham Hall one of NYC's finest venues. Cirque USA will be on hand to provide background entertainment. Vy Higginsons Gospel for Teen Choir from Harlem will also perform. A Super Bowl Chalk talk will be given by a TBA determined guest, last year Bullseye Event Group had Michael Strahan provide his insight and Super Bowl experience. The Super Bowl Players Ultimate Tailgate is the premiere pre game event on Super Bowl Sunday.
About Bullseye Event Group
As a secure, official source for travel, hotel, pregame parties and tickets, Bullseye Event Group is a direct and dependable source for Super Bowl packages, delivering unforgettable experiences to fans.