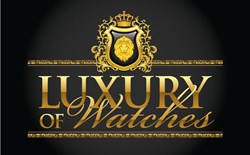 (PRWEB) October 24, 2013
Sports enthusiasts appreciate the need for speed in performance. For fans of auto racing pioneer Danica Patrick and fast-on-his-feet pro basketball player Tony Parker, a watch perfectly symbolizes the idea that in sports, perfect timing leads to success.
Online retailer Luxury of Watches is honoring the dedication of sports fans with discounted prices on Tissot brand watches inspired by Danica Patrick and Tony Parker. Now fans can show pride in the accomplishments of their favorite sports icons with these products. The new pricing adds value in addition to the company's well-known policies of lifetime warranties on all watches, free shipping, and high levels of customer service.
Danica Patrick and Tony Parker are well-known in the world of competitive sports, and provide awareness and inspiration through Tissot's Ambassadors program. The Tissot brand is admired for craftsmanship and innovation, and offers a more versatile range of high-quality timepieces than any other Swiss watch brand.
Danica Patrick is the first woman to win a race in the Indycar Series. In 2009 she reached third position in the Indianapolis 500, also representing the best finish ever achieved by a woman in the race. Her inspired collection of watches available at luxuryofwatches.com includes the Tissot PRC 200 Danica Patrick Limited Edition 2013, a women's chronograph watch with her engraved logo and race number 7.
From his beginnings on the Paris Basket Racing Team, Tony Parker joined the NBA in 2002, playing for the San Antonio Spurs. Today Parker is one of the most respected point guards in the league, known for his fearless play and quickness. Luxuryofwatches.com offers the Tissot PRS 330 Tony Parker Limited Edition 2012, featuring Parker's number 9 at its dedicated index, and a basketball's bright orange color.
About Luxury of Watches
Luxury of Watches is a retailer of luxury timepieces offering an exclusive lifetime warranty on all watches. The entire watch, except the battery, is covered. With the additional policies of no sales tax and free shipping, Luxury of Watches offers incredible value to its customers. More than 70 brands of watches, including Breitling, Rolex, Omega, Tissot and Cartier, are available to view on the luxuryofwatches.com website, providing a comfortable shopping experience free of sales pressure. Each watch is in unworn and original factory condition with serial numbers intact. With more than 25 years in business and more than 10,000 watches sold, Luxury of Watches is proud to have expanded its business online. For more information please visit http://www.luxuryofwatches.com.