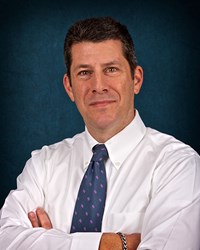 I'm excited to be joining Phoenix, which has the same approach to market research that I do – always keep the clients' business objectives top of mind.
Detroit, MI (PRWEB) October 24, 2013
Phoenix Marketing International, a Honomichl Top-50 global marketing research firm, announced today the appointment of Dennis Syrkowski as President of the Phoenix Automotive Group.
Prior to Phoenix, Syrkowski worked for 17 years at Maritz, most recently managing global accounts in its Automotive Sector, including General Motors, Toyota, Lexus, Ford, Jaguar, Honda, Mazda, Hyundai and Kia. As a manager of global accounts, he worked with clients in Europe, South America and Asia-Pacific to deliver solutions that helped them build their brands by increasing performance of their sales channel, their front line customer personnel and by improving product quality. Syrkowski, who was based out of Detroit for a majority of his tenure at Maritz, relocated to Los Angeles for several years to focus on the company's west coast-based original equipment manufacturer clients.
"We are thrilled to have Dennis join our Automotive team," said Dr. Allen DeCotiis, Chairman and CEO of Phoenix Marketing International. "In the automotive industry, Dennis has a reputation for being a results-oriented and decisive client advocate who always has his clients' business objectives as his primary focus. Starting with his clients' end result in mind, he drives solution designs that produce meaningful business results -- building their brands by attracting and retaining customers and positively impacting owner loyalty, market share and profitability."
Syrkowski's expertise in customer experience measurement, customer loyalty and CRM, buyer behavior, product development and product quality will continue to enhance Phoenix's growing Automotive Practice. He also brings experience in solution design — using advanced quantitative and qualitative tools and techniques in building solutions that provide clear and actionable data regarding the client's critical business issues.
"I'm excited to be joining Phoenix, which has the same approach to market research that I do – always keep the clients' business objectives top of mind," said Syrkowski. "With my experiences in designing — or redesigning — and implementing regional and multinational research programs, and Phoenix's industry leading capabilities, I'm looking forward to helping our clients stay ahead of the curve and continue to move the needle."
At Phoenix, Syrkowski will lead the firm's talented team of professionals currently serving clients throughout the Automotive industry. The team will capitalize on Phoenix's substantial product set and advertising and brand expertise to deepen existing client relationships as well as broadening its presence throughout the Automotive industry. Drawing on Phoenix's deep heritage of delivering superior value to clients through advanced research solutions, Syrkowski will also lead the strategic expansion of the firm's offerings to this important industry sector.
About Phoenix Marketing International
Phoenix Marketing International is a premier global marketing services firm providing its clients with tailored, unique insight into their customers and markets via a wealth of existing proprietary data. Coupled with custom research products and the latest qualitative and quantitative techniques, Phoenix has extensive research experience across the Automotive, Financial Services, Healthcare, Converged Technology and Media, Restaurant, and Travel/Leisure sectors. From the strategic definition of consumer needs to effective marketing program implementation, PMI provides profit-driven market solutions and is committed to maximizing a client's Return on Marketing Investment (ROMI) by leveraging the ability to attract and retain new business through cost efficient data acquisition and statistical modeling techniques. Founded in 1999 by Chairman and CEO, Allen R. DeCotiis and Chief Research Officer Martha Rea, Phoenix Marketing International has established its global presence with offices in major locations such as New York, New Jersey, Boston, Philadelphia, Raleigh/Durham, Detroit, and London.