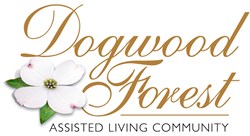 Breast cancer is something that is a continuous threat to our residents and their families
(PRWEB) October 24, 2013
Dogwood Forest communities are joining the battle against breast cancer and helping with education efforts for Breast Cancer Awareness Month through the end of October.
"Breast cancer is something that is a continuous threat to our residents and their families," said Kia Crawford, a spokesperson for the communities which offer seniors a balanced lifestyle for total wellbeing. "Many women still don't realize how serious the risk is as they grow older."
Dogwood Forest Dunwoody offers tips for understanding and preventing breast cancer:

There are over 230,000 new cases of breast cancer every year, making it one of the leading types of cancer among women of all populations.
Breast cancer can affect men as well, although only 1% of breast cancer cases involve men. The survival rate is the same for men and women if caught early, but men often don't report symptoms until later.
Breast cancer can strike at any age, but the likelihood of developing it increases with age.
The average life expectancy is 78 years of age, but breast cancer risk becomes high by age 61. That means that older women in particular need to be vigilant for the warning signs of breast cancer.
The most common symptom of breast cancer is a painless lump in one breast, but other signs can include swelling or redness of the breast, change in breast size or shape, puckering of the skin, pain in one breast, an inverted nipple, or a discharge from the nipple.
Breast cancer can often be effectively treated. The best chance of survival comes from catching the breast cancer early and taking immediate action.
"All women should be regularly examined for breast cancer and should learn how to do self-exams," Crawford said. "This is disease is not yet completely preventable, but proper education can save lives."
About Dogwood Forest
Dogwood Forest provides an array of services including assisted living, post operative care, adult day services and short term care to residents in Atlanta, GA. Dogwood Forest's assisted living and senior living community inspires the mind, body and spirit with life enrichment activities, wellness programs and sophisticated interior design. From daily care to fun-filled excursions, Dogwood Forest offers programming and services for seniors at all levels of activeness. The community is locally owned and operated by Trinity Lifestyles Management. Trinity Lifestyles Management is a family owned business, formed to provide Georgia's senior community with a lifestyle alternative focused on wellness and the celebration of individual expression.
For more information on Dogwood Forest's assisted living and senior living community in Atlanta, GA visit, http://www.dogwoodforest.com/.
About Trinity Lifestyles Management
Located in Alpharetta, Georgia, Trinity Lifestyles Management LLC is a family owned business founded on the principles of providing Georgia's senior community with lifestyle alternatives focused on wellness and the celebration of individual expression. Trinity believes that the spirit within person is instrumental to their well-being and quality of life. The company's mission is to simply positively impact the lives of those they serve. Trinity's senior executives have nearly 100 years of combined of industry experience. Trinity's communities consisting of Dogwood Forest, The Holbrook and Chateau Vestavia communities offer assisted living, memory care, post operative care, adult day services, temporary stays, and at-home care to residents in Georgia and Alabama. In 2010, Trinity opened The Holbrook, an active senior community in Gainesville, Georgia. A second independent living is planned for Acworth, Georgia. For more information about Trinity, Dogwood Forest, and The Holbrook, visit http://www.trinitylifestyles.com, http://www.dogwoodforest.com, and http://www.holbrooklife.com.