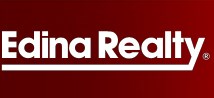 Every home is a one-of-a-kind property.
Blaine, MN (PRWEB) October 23, 2013
Edina Realty's Kris Lindahl, the #1 Blaine Realtor, has listings available in the high demand Aspen Woods neighborhood. Lindahl has nearly exclusive access to listings in the Aspen Woods neighborhood as well as other high demand Blaine neighborhoods.
"It's not often that listings become available in this neighborhood," Lindahl said, and continued, "And when they do, they don't last for long." Aspen Woods is located within the Lakes neighborhood and is known for the large lots and mature trees on each property. "Every home in the Aspen Woods neighborhood is customized down to the last detail," Lindahl said, and continued, "Every home is a one-of-a-kind property."
For more information on available Aspen Woods Blaine homes check out the new Blaine Homes for Sale Blog site and call Kris and his team at (763) 447-3383.
About Kris Lindahl
Kris Lindahl is one of the nation's premier real estate agents. He is Edina Realty's leading Blaine, MN agent with more listings in Blaine than any other agent in the state. He has exclusive listings in The Lakes Blaine, The Lakes of Radisson, Pheasant Run, and Aspen Woods neighborhoods.
Kris Lindahl is a recent recipient of the Chairman's Award, the highest honor an Edina Realty agent can receive, for excellence in sales, sales volume, and customer service. His coveted approach to real estate uses a combination of technological expertise, advanced market knowledge, and an unrivaled dedication to client service to bring both buyers and sellers the most reliable resources on the market.
Lindahl is also dedicated to giving back to the community. He is an active participant in the Homes for Heroes program and donates to several local and national charities including Feed My Starving Children.