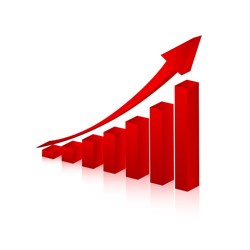 There are some attractive fixed rate deals out there … benefit from longer price stability as non-fixed rate tariffs go up.
London (PRWEB UK) 28 October 2013
Switching home energy providers is simple. It takes a few minutes, and consumers can save hundreds of pounds. Yet only 14 percent of households change energy provider each year.
Over the last few weeks, SSE, British Gas Npower and Scottish Power announced average price rises of 8.2, 9.2, 10.4 and 8.6 percent. Other providers are expected to join them.
Why consider a fixed deal?
Caroline Rigarlsford, Co-Director of Energy Switcheroo, explains: "The price you pay for your fuel will stay the same for the duration of your contract, even if energy prices rise. There are some attractive fixed rate deals out there at the moment. Savings at first might be lower than some variable tariffs on offer, but consumers can benefit from longer term price stability as non-fixed rate tariffs go up."
Switching made simple
Many people are put off switching energy providers, as it's believed to be a difficult and tedious process. But it has never been simpler.
To get started find the below information from a recent energy bill:
· Postcode;
· Current provider;
· Current tariff name (usually noted near the top of the bill);
· How much is currently spent—or how much energy is currently used in kilowatt hours (kWhs)—over a yearly, quarterly or monthly period.
With this information handy, start by entering a postcode and answering the online questionnaire.
Top Tip: Energy Switcheroo recommends paying by monthly direct debit. This helps keep prices low.
Click 'compare now' to view the best tariffs available. Choose the preferred tariff and switch online in minutes. The energy providers will handle the rest.
Instead of waiting on news that more energy providers have upped their prices, switch NOW to avoid price hikes.
Save money by switching today!
Compare Dual Fuel Prices
Compare Electricity Prices
Compare Gas Prices
Compare Renewable Electricity Prices
Prefer to switch over the phone, call the friendly Switcheroo advisors on 0800 310 2185. Advisors are available from 8am to 8pm, Monday to Thursday, and on Fridays between 9am and 6pm.