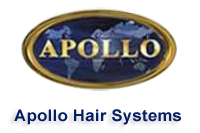 Keeping customers happy for life.
San Antonio, TX (PRWEB) October 23, 2013
Laser scalp treatments have been approved by the Food and Drug Administration to help with the re-growth of hair. Low-Level Laser Light is one of the most effective therapies to treat hair loss
Cirrus-Apollo Hair Systems now have the igrow cap in conjunction with CiraDerm treatment products and HAIRMAX LaserComb Professional12
The CiraDerm Pack includes CiraMax Hair nutrition, Follicle Invigorator, Enzyme Halt, Follicleanser Shampoo, and Scalp Activator.
Laser therapy is a non-surgical, scientific approach in the cosmetic treatment of hair loss, thinning hair, and scalp problems. Treatments utilize a device containing therapeutic, soft cold low light level lasers. They deliver light energy directly from lasers diodes covering the head. The principle is that cold laser light stimulates cell metabolism and helps damaged cells to repair themselves.
Hair growth using LLLT is not a one-time 'fix' for hair loss. It must be repeated at intervals to maintain results. Typically 3 to 4 sessions per week for 20 to 25 minutes is the suggested treatment frequency, and results usually take approximately 4 to 6 months. Once hair growth is achieved, an ongoing 'maintenance' schedule of 1 to 2 sessions per week is strongly recommended to maintain new growth, and keep the hair looking healthier, fuller, and more vibrant. A handheld cold laser will be made available for purchase for home maintenance along with nutrients used during initial sessions.
For more information about Cirrus-Apollo Hair Systems, visit http://apollocirrushair.com, or call 210-610-2837.
About the Company
Since 1979 Apollo Hair Systems of San Antonio has proudly brought to their customers the latest non-surgical solutions for hair loss and continue to introduce new technologies such as Apollo Cosmetic Reconstruction. ACR can result in a great looking hairline, and easy passage of the "fingers through the hair" test. There are no seams, bumps, or knots, just natural, healthy hair.